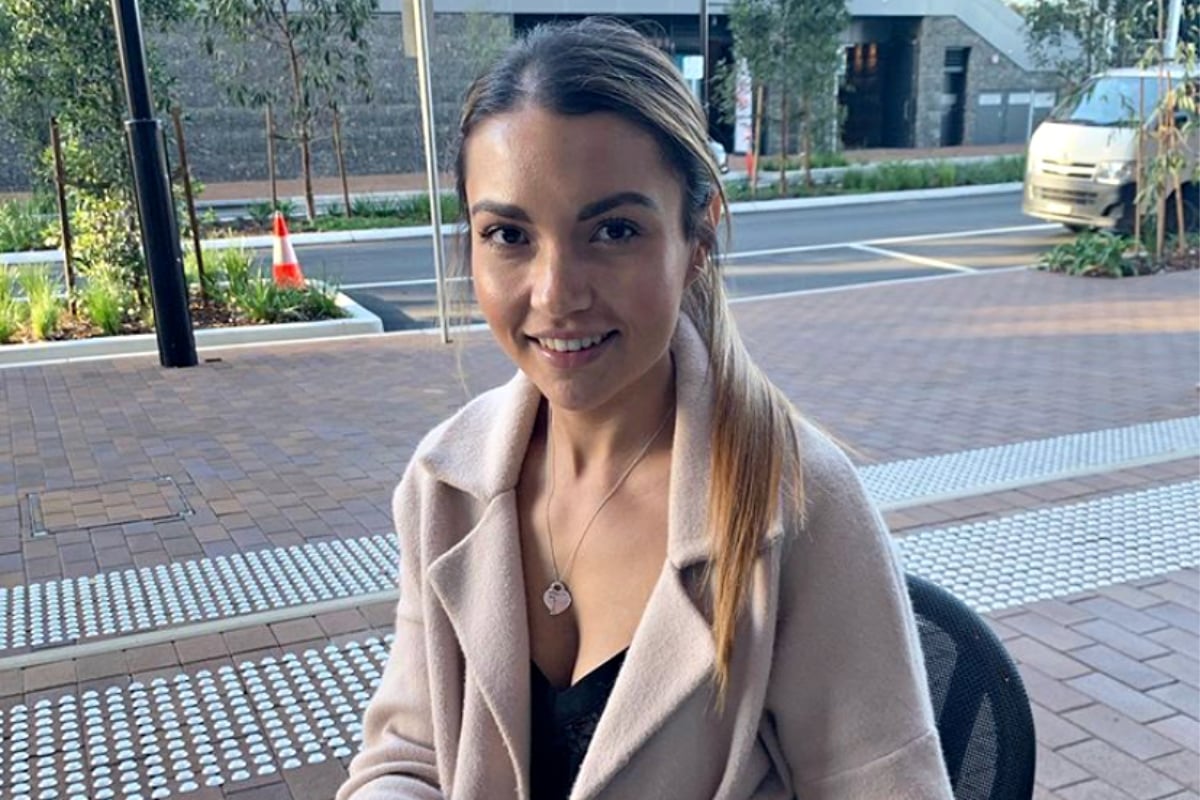 Walking into the exam foyer, I clutched my pens and water bottle in my sweaty hands. With every step closer to the exam hall, my heart thudded. I tried to take a few deep breaths to calm myself down, but they were more like gasps for air. Suddenly, I froze.
I'm going to be sick, I thought.
WATCH: Mia Freedman discusses her final year of high school and explains how there is life after Year 12 exams. Post continues below.

I ran to the nearest bathroom, where my legs fell out from underneath me. As the room spun around me, I heaved into the toilet, but nothing came out.
How the hell was I going to get through this?
Somehow I managed to pull myself together, just enough to sit through the three-hour exam. But every time I glanced up and saw my peers frantically scribbling down their answers, I struggled to remember simple maths equations. At the end of the exam, I didn't stop to chat with my friends about how we all went, because I knew I had most likely failed.
Preparing myself for a panic attack had become almost routine during my HSC exams. I'd been diagnosed with a panic disorder at 14, after a gradual onset of severe depression and panic attacks.
Only a few of my close friends and family knew, and I began seeing professionals on a regular basis to learn to manage my triggers and overall mental health. But the importance of the HSC determining my immediate future would completely unravel me.
From the outside, I was studious and hardworking. I got great results in all my assignments, however, I failed most of my exams because I would get so stressed. I felt so pressured to choose a career and get into a good university, so I picked a bunch of subjects that were 'high ranking' in the hopes they'd help me get good marks.
My supportive parents kept telling me, "If you don't get into university straight away, there are other pathways you can take" — but that didn't ease the pressure I felt from society. For my entire month of HSC exams and the few weeks leading up to them, I was in a constant state of panic.
Listen to this episode of No Filter, where Mia Freedman talks to Dr Jodie Lowinger about how anxiety presents itself, what causes it and what people who suffer from it can do to treat it. Post continues below.

Once my exams were finished, I had never felt so much relief. A few weeks later, I was sitting with my friends and family during my Year 12 graduation ceremony when an email popped up on my phone. "Congratulations! You have been accepted into our Bachelor of Communications (Journalism) degree under the PREP (Principal's Report Entry Program)."
No one, except me, would know just how much of a relief this would truly be until the official HSC and ATAR results were released. When that A4 piece of paper finally came in the mail, my stomach dropped.