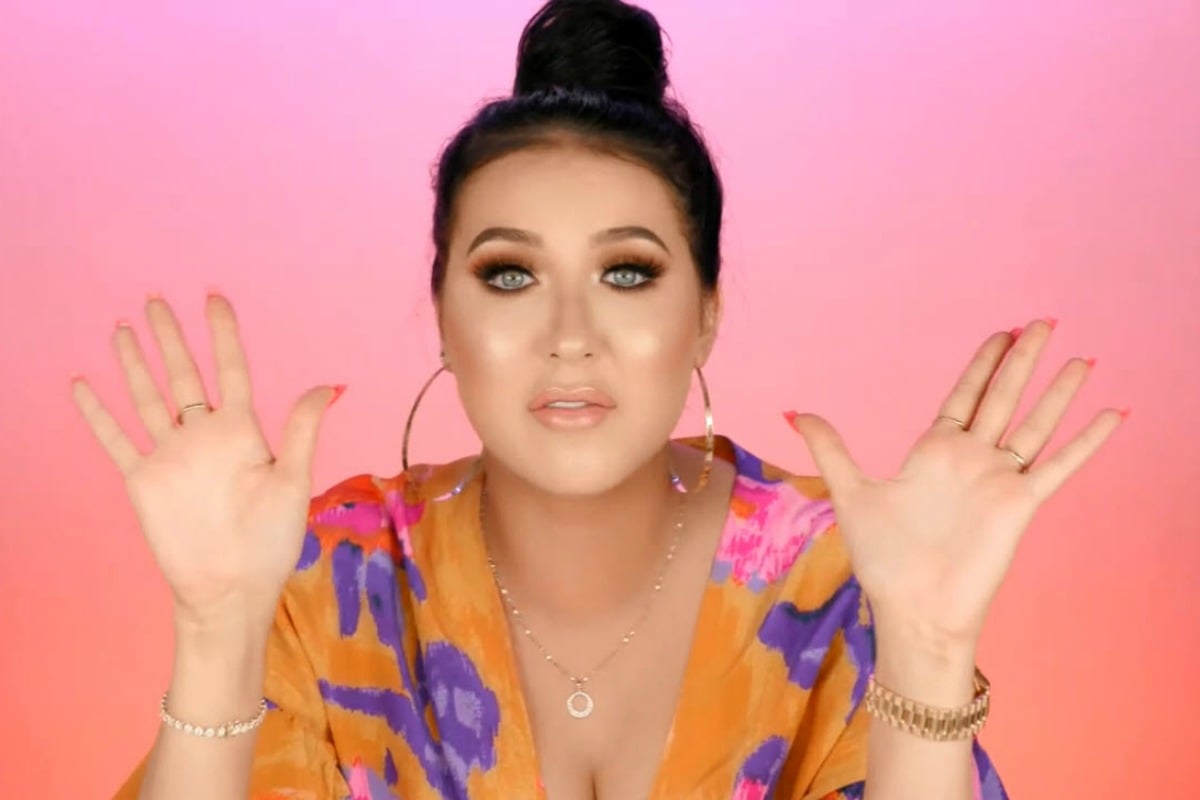 Not since the great Tati Westbrook and James Charles cancellation of May 2019, has the Youtuber beauty community been in such a flutter.
It involves a woman named Jaclyn Hill, 29, who created a makeup line by the name of Jaclyn Cosmetics.
At first the lipsticks sold out within a day, but then customers began complaining about the formula. Some were "hairy",  others contained gritty, plastic balls, others contained "black dots".
Cue: scandal, horror and two 10+ minute videos from Hill herself, all of which accumulated in yesterday's 19-minute non-apology apology video, which *surprise, surprise* did not impress fans.
But first, here's an approximate timeline of events to get your head around the whole situation…
– May 23: Two months ago, the high-profile, 5.9 million subscriber-strong beauty Youtuber, announced she would be launching her own makeup line, titled Jaclyn Cosmetics. Cue excited announcement video and lots of hype.
– June 7 – 12: Her products were not well received. Customers complained of hairy and potentially mouldy lipsticks, with some finding plastic balls and "black dots" embedded in the formula. Others accused Hill of selling 'expired products,' and complained that the texture of the lipsticks were gritty, grainy, and otherwise unpleasant to use.
Omg!!! Gross beauty YouTube @briannafoxmakeup posted this when she got her Jaclyn hill lipstick! What is going on video up on my channel now keep it locked in to the hottest beauty drama 24/7 news now pic.twitter.com/wK3kDXsGrH

— richlux713 (@RichLux713) June 8, 2019
@Jaclynhill @jaclyncosmetics I am a huge supporter! Seriously love you. I was soooo excited to buy your lipsticks. Today when I went to put on "Decaf" ..I noticed there was a hard ball inside of it. What is it? Can I get a replacement? pic.twitter.com/D9acDVtDgH

— Krystal Duarte (@mizzgrizzlybee) June 7, 2019