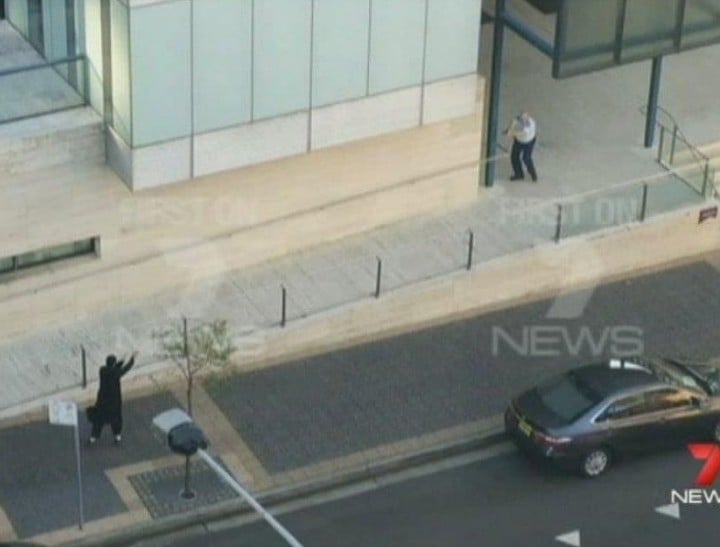 Recent attacks including the Parramatta shooting suggest "suicide terrorism" may have arrived in Australia, which would make the threat even more dangerous and difficult for security agencies, writes Nick O'Brien.
By Nick O'Brien
Many people associate suicide terrorism with a bomber blowing him or herself up with an improvised explosive device and killing others in the process.
A US study of suicide terrorism known as the "Chicago Project" describes a suicide attack as "an attack in which an attacker kills himself or herself to kill others".
However, the Collins dictionary describes a suicide attack as "a terrorist attack which someone undertakes knowing that he or she will die in the attack".
I would argue that this definition more accurately describes a suicide attack. If you accept the second definition, Australia has seen both planned and actual suicide attacks. It is important because suicide attacks are more difficult for the police to deal with as the attacker wants to die, unlike a more conventional murderer who wants to escape.
An example of this kind of attempted suicide terrorism occurred in the UK in 2013 when a soldier, Lee Rigby, was hacked to death by two attackers who then stayed at the scene, charging at armed police when they arrived and subsequently being shot although not killed.
In the case of Islamist terrorism, suicide attackers believe that they are going to get a number of benefits when they die, including going straight to paradise, being able to intercede to get 70 members of their family to heaven and of course the much talked about 72 virgins.
In Australia in 2009 the Holsworthy Barracks plot was discovered where it was alleged that a group of men intended to attack people on the military base with automatic firearms (Operation Neath).
In 2010 a telephone conversation between one of the perpetrators and his mother, which took place prior to the arrests, was reported in which the terrorist said: "Don't you want paradise? Don't you want your son and yourself to go paradise to the highest degree?" Those two sentences seem to be a clear reference to the benefits received by suicide attackers.