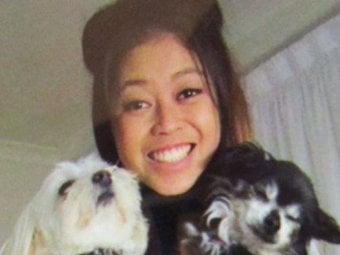 We've rounded up all the latest stories from Australia and around the world – so you don't have to go searching.
1. A QLD police officer has been sacked for alleged domestic violence.
A senior police officer in Queensland has been sacked for allegedly committing domestic violence.
The senior constable, 41, was dismissed from service yesterday following a disciplinary hearing, the Courier Mail reports.
The officer was reportedly found to have made acts of domestic violence and abusive and threatening phone calls, among other troubling acts.
The news comes after Deputy QLD Police Commissioner Brett Pointing told The Courier Mail the police force has a culture that "doesn't take domestic violence as seriously as it should".
He was speaking out after two deaths due to domestic violence in the last two days on the Gold Coast, the attempted murder in Brisbane of a woman and the murder of a six-year old girl allegedly at the hands of her father on Monday.
"It would be naive to think that we didn't ourselves reflect the same inappropriate attitudes that exist in the broader community, and my very great challenge is to make sure where those remnants exist, we change those attitudes, beliefs and behaviours to ensure world's best practice when it comes to investigating, preventing and investigating domestic and family violence," he said.
If you are in danger of domestic violence, call 1800 RESPECT (1800 737 7328) to access counselling delivered by qualified, experienced professionals 24/7. If you are in immediate danger, call 000.
2. Aylan Kurdi's dad refutes claims he was a people smuggler.
A woman who was on the Greece-bound boat that capsized, killing three-year-old Aylan Kurdi and at least 11 others, has claimed Kurdi's father was a people smuggler.
Zainab Abbas, whose son and daughter also died in the boating tragedy, also told Network 10 Abdullah Kurdi was the "driving the boat" that capsized.
Mr Kurdi has angrily denied that allegation.
"This is not true. If I was a people smuggler, why would I put my family in the same boat as the other people? I paid the same amount to the people smugglers," Mr Kurdi said.
"I am devastated for the loss of my family and what happened to me. This is too much for me and now they want to ruin my reputation."
Read about the tragic death of Aylan Kurdi here.
3. Missing teen found after surviving on creek water.
Missing Canberra teenager Kathleen Bautista has finally been found alive in the ACT after surviving on creek water in bushland for seven days.