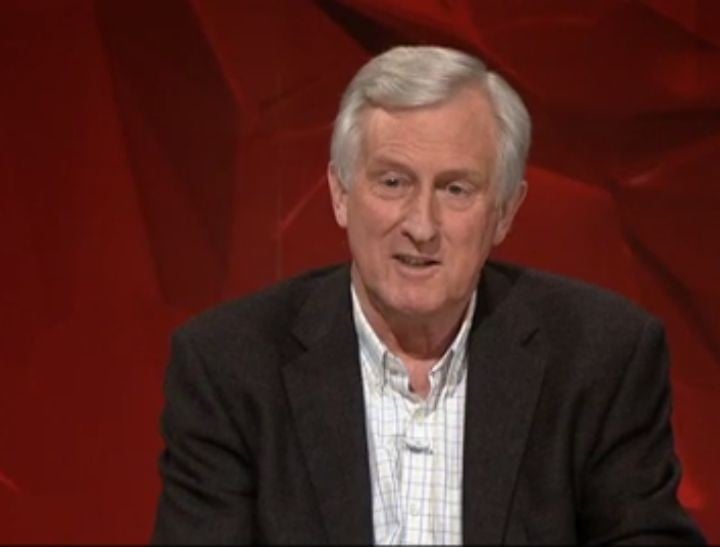 What happens when Q&A coincides with a #libspill? Some unmissable, real-time political commentary…
This week's Q&A programme faced an unexpected disruption when it was announced the Liberal leadership challenge would clash with the show's regular Monday night slot.
As a result of that timing conflict, Justice Minister Michael Keenan cancelled his scheduled appearance on the show and was replaced on the panel by former Liberal leader John Hewson.
The result of the leadership ballot was announced midway through the episode, and panelists including Labor Member for Griffith Terri Butler, World Vision Australia CEO Tim Costello and Spectator Australia editor Rowan Dean remained impressively calm as they discussed Malcolm Turnbull's appointment as Prime Minister in real-time.
Here are the top Q&A moments you'll need to know about this week.
The debate over whether the leadership spill was "a big mistake".
Panelists were divided on whether the #libspill was a good thing — and in particular, whether we should be concerned about changes in leadership taking place without an election.
Panelist Rowan Dean described the leadership spill as "a big mistake for the Liberal party," saying the country's leadership shouldn't depend on opinion polls.
"A leader needs a long time to establish themselves," he said, naming UK Prime Minister David Cameron as an example.
Tim Costello agreed that the lack of stability in government was a problem.
"There is a sickness now at the heart of politics, and I think that is very destabilising in people's minds," he said.
Costello added that the outcome of the #libspill would define the future direction the party, describing it as: "sort of a contest for the soul of the Liberal party. Is it a liberal party, or is it a conservative party?"
Viewers were divided on reactions to the leadership change. Some voiced concerns about an unstable government, while many Abbott critics simply welcomed the old PM's removal from the top job.
The claims Turnbull is a "sell-out".
The conversation turned to reports that Turnbull has already agreed to stick to Tony Abbott's targets for climate change, and Abbott's plan for a plebiscite on marriage equality during his time as Prime Minister.
Butler seized on that rumour, describing the new Prime Minister as a "sell-out" for compromising on his personal values when it came to those key political issues.
She described Turnbull as merely "a new vessel, a new salesperson [for] the same core messages" of the Liberal party.
John Hewson weighed in, saying climate change was a key ethical and political issue of our time — and that it remained to be seen whether Turnbull would step up.
"We've lost 30 years on this issue already," Hewson said of climate change. "We could have had a dynamic renewable sector, we could have had a phenomenal range of new industries, new technologies, new jobs."