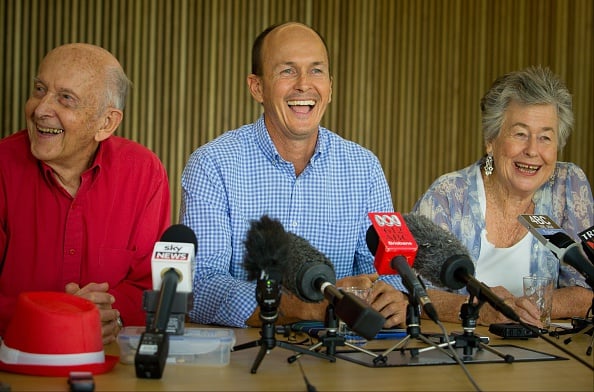 Jailed Australian journalist Peter Greste is finally on Australian soil and reunited with those he loves.
"This is a moment I've rehearsed in my mind four hundred times over the last four hundred days" he said.
The joy on his face will lift your heart. This is a photo that spells out "good news."
He is home. It's the moment Australians have been anxiously awaiting.
After being held in an Egyptian jail for 400 days, Peter Greste flew into Brisbane airport and into the arms of his mother and father, Lois and Juris Greste.
At Brisbane airport in the early hours of the morning his relief and joy was electric.
He gave a short statement on his arrival to a packed arrivals hall filled with family, friends and of course many, many journalists.
The man who has spent 400 days fighting for his freedom told the crowd he was delighted to be free.
He thanked his family for supporting him."I can't tell you how ecstatic I am to be here," he said.
Yet his thoughts were overwhelmingly with his colleagues as he again called for the Egyptian authorities to release his colleagues, and others convicted with them.
Post continues after Gallery:
Greste's return to Australia