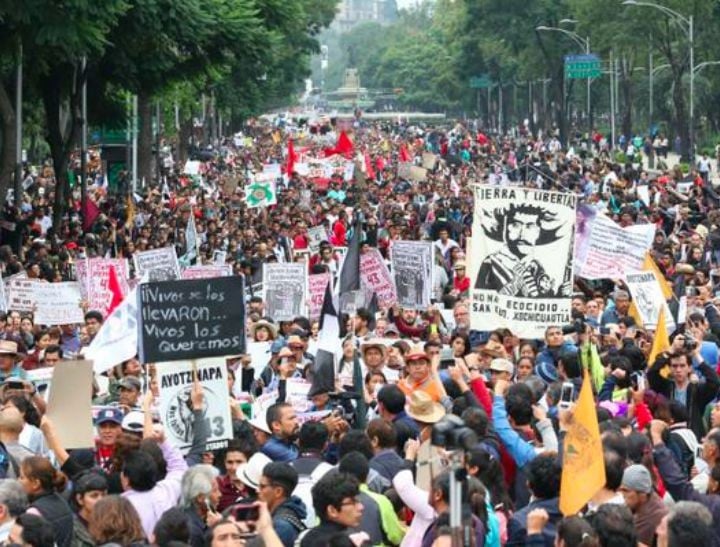 We've rounded up all the latest stories from Australia and around the world – so you don't have to go searching.

1. A mother has been arrested for shooting her teenage son in the back.
A 42-year-old mother, Dianne Davidoff, has been arrested following the shooting of her 17-year-old son, Jacob Davidoff in the family's home in Oregon, USA.
According to the Portland Tribune, officers who arrived on the scene made attempts to revive the teen, however were unsuccessful.
It remains unclear how many shots were fired, with police still collecting evidence.
The Davidoff's neighbours told KPTV that Jacob was reclusive, saying that he was rarely seen in public. Further, it appears that Jacob had not been enrolled in school for the last two years.
One neighbour, Bruce maiden, explained that Dianne Davidoff was paranoid in the months leading up to the murder of her son.
"(She was) very reclusive and recently she was expressing a lot of fear that somebody was after her…We feel sick and shocked because a young boy's life was taken."
Maiden explained that there was noticeable changes in Dianne's behaviour, noting that she was increasingly telling stories involving the FBI and suspicious people in the neighbourhood. She also revealed to Maiden her recent purchase of a gun.
"It was a small revolver. she showed it to us tucked in her belt 3 weeks ago," Maiden said.
Dianne Davidoff will appear in court on Monday.

2. Massive sinkhole on Sunshine Coast increases in size, swallows cars and caravans.
A sinkhole at Inskip Point, close to Rainbow Beach has grown overnight.
After swallowing a car and caravan last night, the sinkhole has forced groups of campers to vacate the premises. According to police, the hole is now approximately 100 metres in length and 100 metres in width, with a depth of three metres.
Fishermen near Beagle campgounds near Rainbow Beach looked to have raised the sinkhole alarm.http://t.co/mCgBnxlEfX pic.twitter.com/NaimMRRe8P

— Tony Moore (@eastTMoore) September 27, 2015