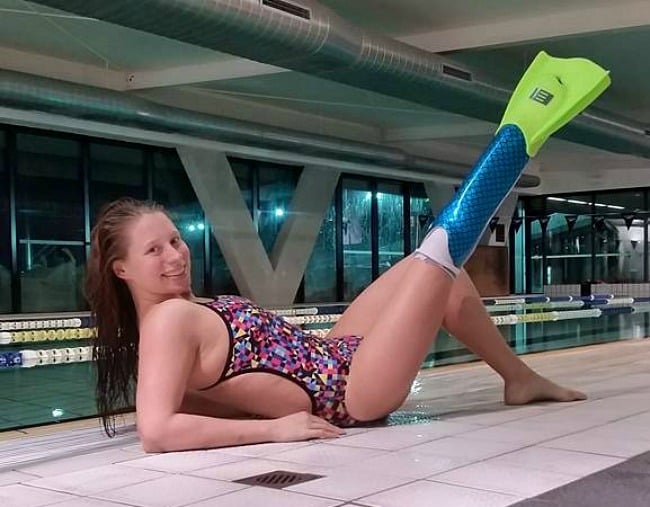 There are more than eight hours missing from Monique Murphy's memory of March 29, 2014. Her psyche has swallowed entire conversations had with friends, new people she met, things she ate, drank. None of it exists to her.
The missing piece is the bulk of a 'get to know you' event held at her RMIT accommodation in Melbourne. The then-19-year-old was three weeks into a social work degree, and had her first assignment due the following day. ("Of course, I hadn't started.")
"I made myself one drink – my one drink for the night – and headed downstairs," the 24-year-old told Mamamia. "That was around maybe, like, 6 o'clock.
"I can't tell you anything else. I woke up from a coma a week later."
Some time in the early hours of March 30, Monique suffered an accident that changed the entire course of her life. She fell off a fifth storey balcony at her accommodation onto the sloped glass roof of an adjacent building. She was alone when she fell; but there where people in the glasshouse who rushed to her aid.
Her jaw was broken, as was her left collarbone, right tibial plateau, and three ribs, which in turn punctured her lung. Her right tricep tendon was severed, her left knee mangled, and shards of glass were embedded in her neck. Doctors performed emergency surgery to save her life, but they couldn't save her foot; the trauma was so significant they were forced to partially amputate.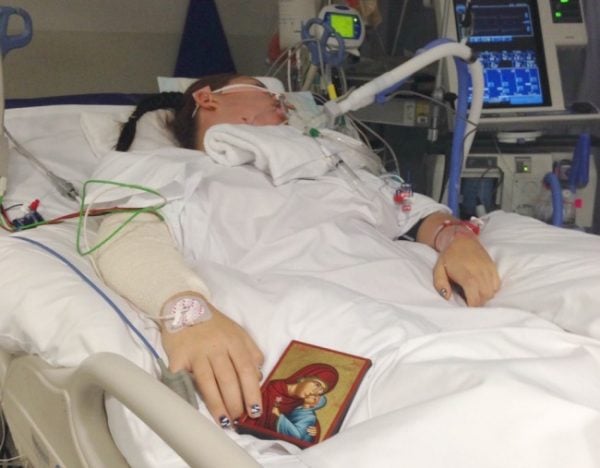 When Monique first woke in hospital doctors and her family broke the news of the surgery, but heavy anaesthetic prevented it from sinking in. It wasn't until the following morning that she properly absorbed what had happened.
"I woke up in the ICU and I remember the doctors came round to check on me. I remember them being really sensitive and treating me like a bubble about to burst. Then they walked away. And I heard the word 'amputation' and 'foot'. I looked at one of the nurses who was looking after me, and I said, panicking, 'Did I lose my foot?' The colour drained from her face.
"At that moment my mum and her sister walked in. [The nurse] looked at them and said, 'I'm so sorry, I thought she knew.'"
Monique's mother rushed to her bedside and clutched her hand. Through tears she explained to her groggy daughter how the impact on her jaw had saved her brain, how the impact on her foot had saved her spine.