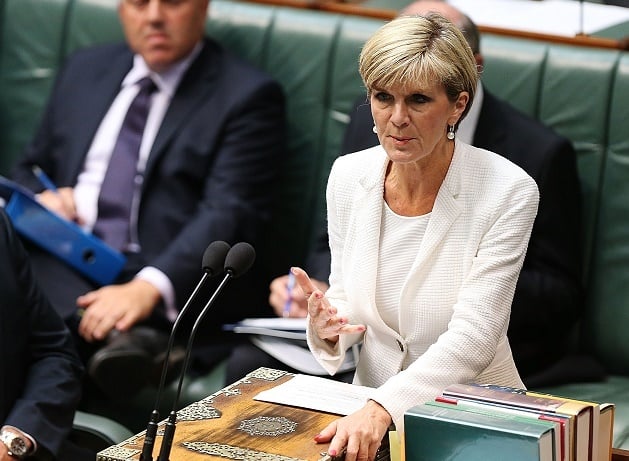 Foreign Affairs Minister Julie Bishop has made a powerful plea for the lives of Bali Nine duo Andrew Chan and Myuran Sukumaran.
"On behalf of the parliament, I respectfully ask of the Indonesian president that he spare the lives of these two Australian citizens," Ms Bishop told Parliament during Question Time today.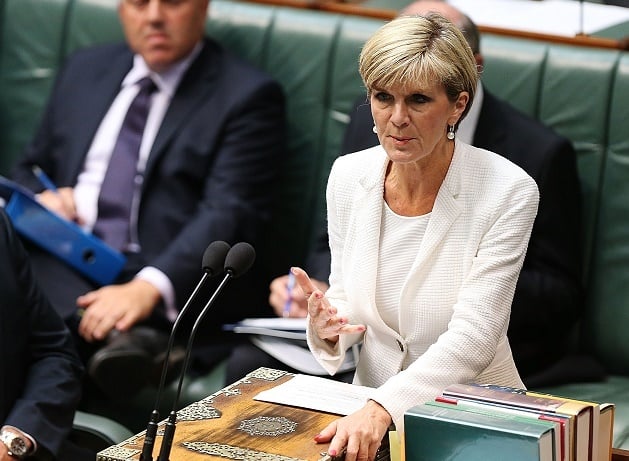 "I know that Indonesia opposes the death penalty as it applies to its citizens when they face death row in countries overseas," she said.
"So we're not asking the (Indonesian) president or the government to do any more than they ask of other governments when their citizens are on death row.
"We will continue to appeal to president Widodo's strength and his humanity to show mercy and forgiveness for these two Australian men who have undergone this remarkable rehabilitation."