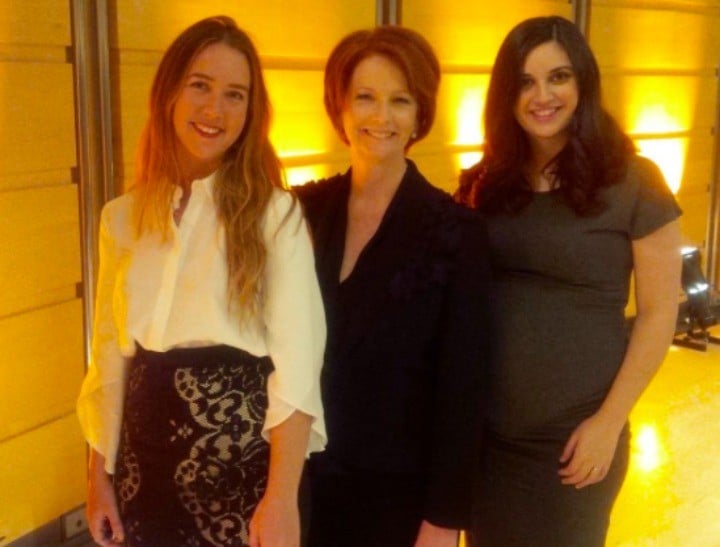 Last night, former Prime Minister Julia Gillard revealed what really happened between her and successor Kevin Rudd – and how they get along now.
In the sold-out appearance at the Sydney Writer's Festival, Ms Gillard sat down with Mamamia's editor-in-chief, Jamila Rizvi. She revealed that she no longer harbored any resentment toward Mr Rudd, who replaced her as leader in 2013, but did say that they were not necessarily on speaking terms. As Jamila summarised – they would swap Christmas cards, but not birthday cards.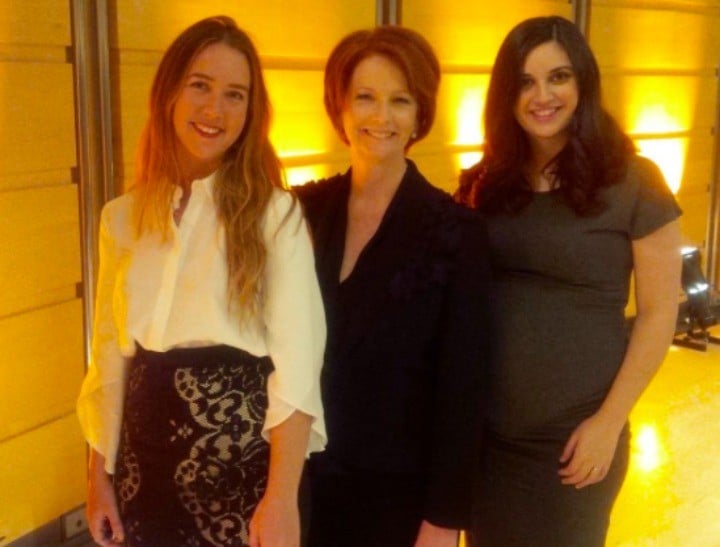 The Sydney Morning Herald reports Ms Gillard said, "I'm not going to live my life grinding my guts about Kevin," she continued, "I have no sense of enmity towards him."
She added, "The lady Macbeth thing caught the media's eye and that was very difficult to shift."
Ms Gillard also noted that she was determined not to show emotion during the final days before losing her leadership to Mr Rudd. And because of this, she endured the calls to "ditch the witch," she ignored the pornographic cartoons and persisted through the obsession with the size of her behind.
"I didn't want people to say, 'See, I told you – she can't take it," she said.