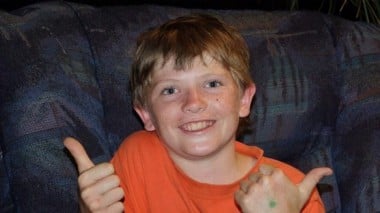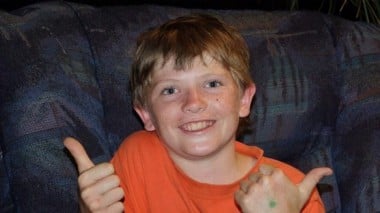 Trigger warning: this post deals with issues of suicide and bullying, and may be triggering for some readers.
Joshua Taylor used to be the type of kid to jump out of bed at first light.
At 14, the active, mischievous boy was straddling that unique gap between childhood and adulthood: already capable of welding, driving a truck and repairing fences on the family farm, Joshua nevertheless sported the cute, freckly grin of a little boy.
Joshua, or "Josh" to his family, was a happy kid with a whole life ahead of him, as his mother Cherie Taylor told The Courier Mail.
But all that changed when he was mid-way through Year Eight at his Brisbane school.
Josh began to be incessantly bullied, becoming so fearful of the group of boys who taunted him that he began stealing money to pay them to leave him alone.
"For months we couldn't get it to stop," Ms Taylor said. "We asked the school to step in – they just said he should go elsewhere."
The previously vibrant adolescent withdrew into himself, started sleeping in, and didn't want to attend school anymore.
Then, in March last year, Joshua took his own life.