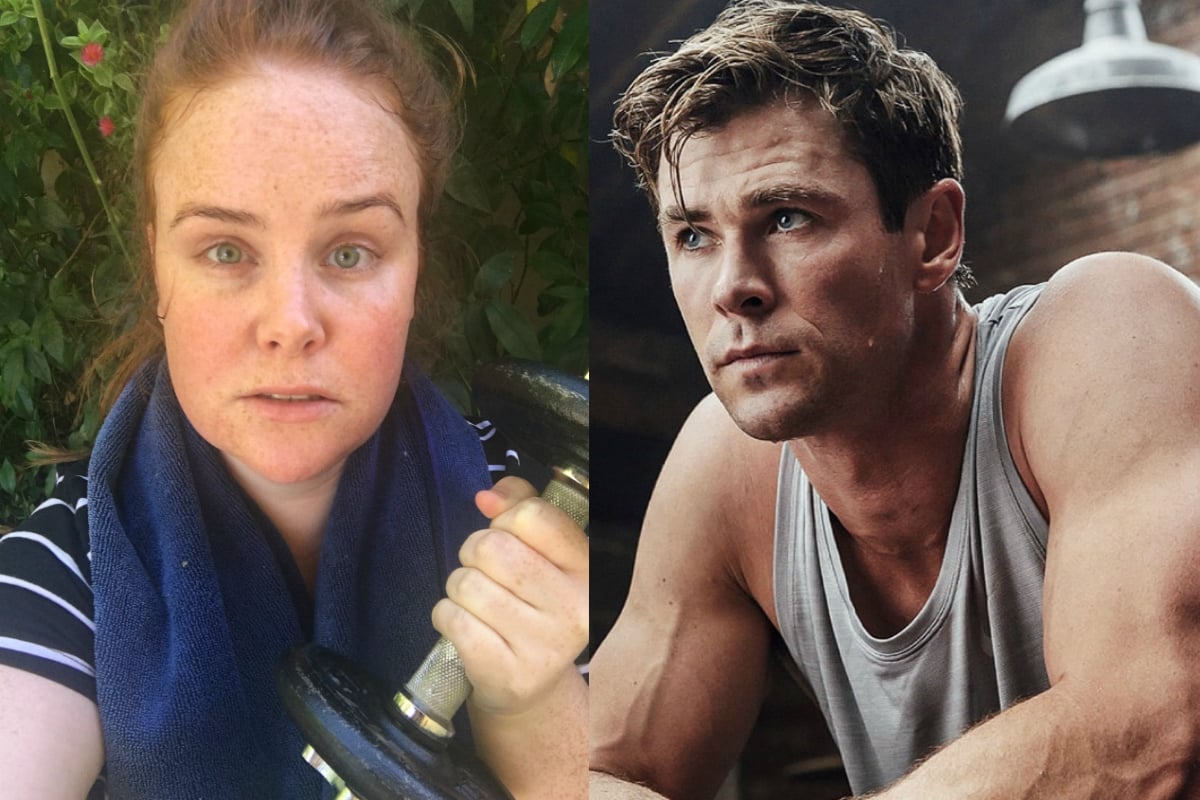 This week, Aussie actor Chris Hemsworth launched his very own fitness app, Centr.
A celebrity releasing a fitness program? Surely not. But yes, you can now get the Thor actor on your phone helping you to live your best life.
It might seem like a strange move for the 35-year-old at first, but once you remember how obsessed the world is with living the Hemsworth Byron Bay lifestyle of cooking on the beach and meditating under the palm trees, it makes perfect financial sense.
Promos for the app included synchronised Women's Health and Men's Health magazine covers for Hemsworth and his wife and fellow actress Elsa Pataky, and a viral video of Hemsworth doing squats in the ocean (check it out below, post continues after video).
Now, we have the app, but will it make me do squats in the ocean too?
Here's a breakdown of what you need to know about Centr:
Centr is an app and is currently available via iOS app on your iPhone, Apple Watch and online.
Pricing starts from $19.99 for one month, $47.99 for three, and $119.99 for a year.
You get a seven-day free trial to give it a go.
The app includes workouts, recipes, mindfulness and meditation activities and bonus content around wellness, fitness and lifestyle.
My trainer team includes A-list trainers Gunnar Peterson and Luke Zocchi, Chris Hemsworth's Thor stun double Bobby Holland Hanton, Aussie trainer Tiffiny Hall, a guy called Da Rulk who trains Navy SEALs, fire fighters and Special Forces soldiers, Victoria's Secret boxing trainer Michael Olajide Jr., and Aussie health chef Dan Churchill, to name a few.
All that's great in theory, but what is it actually like to use Chris Hemsworth's app?
First impression: This app is shmick.
You can tell it was likely made by a small army of well-paid app developers and computer programmers wearing headsets working 24/7 in a dimly lit basement.
You're also greeted with a shirtless Chris Hemsworth every time you open the app, which is… helpful.