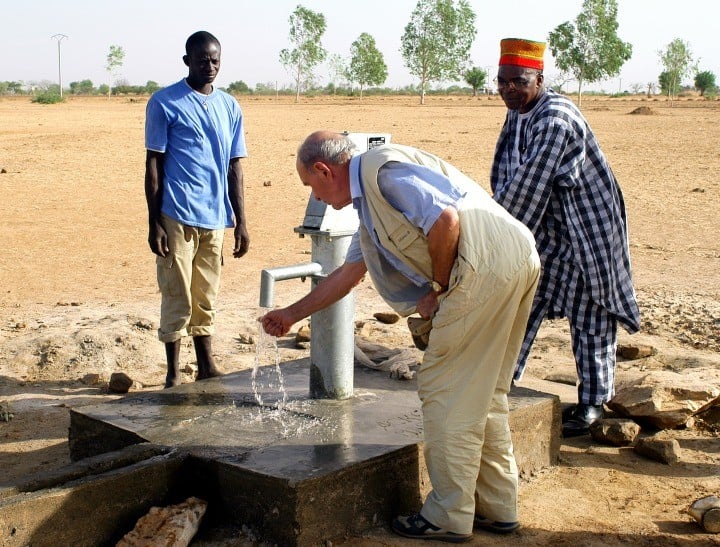 We've rounded up all the latest stories from Australia and around the world – so you don't have to go searching.
1. Police believe that William Tyrrell might still be alive – and being held by a paedophile ring.
The search for William Tyrrell continues as police pursue links to a paedophile ring believed to be operating on the NSW mid-north coast.
Police had previously used cadaver dogs and divers in their grim search into the disappearance of the toddler from his grandmother's home in Kendall late last year.
Lead investigator Detective Inspector Gary Jubelin told The Saturday Telegraph, "We have information that could link William's disappearance to a group of people suspected of paedophile activity."
Homicide Squad commander Detective Superintendent Mick Willing has described this new information as a catalyst for a new line of inquiry. He said, "From the moment the paedophile ring was discovered this has become a very fast-paced investigation which is progressing rapidly. That's all I can say at this point.
"We are pursuing many, many lines of inquiry but what I can say is that there is a team of detectives working very hard. This is a very fast-paced moving inquiry."
Superintendent Willing added a strong warning: "If you know anything you are implicated. If you are involved you will be charged."
This news follows yesterday's heart-wreaching plea of William's mother for the boy to be returned safely.
2. Chancey Luna found guilty of murdering Aussie baseballer Chris Lane.
By MICHAEL VINCENT
US teenager Chancey Luna has been found guilty of murdering Australian baseball player Chris Lane and sentenced to life in prison without parole.
Lane, originally from Melbourne, was a student at East Central University in the town of Ada and was shot in the back while he was jogging on a street in Duncan, Oklahoma, on August 16, 2013.
The jury only took a little over an hour to find 17-year-old Luna guilty of first-degree murder, after a four-day trial.
The jury also sentenced Luna to life in prison without parole.
Lane's father Peter said he felt no joy over the verdict, but was relieved that the trial was over.
"There's no sense of joy. Something is behind us, something has moved. The trial was fair," he said.
"He's gone for life. He's now 17 and will not see the free light of day in the free world ever."
He said he and his family took comfort in the fact that the three boys involved in the shooting would be off the streets.
"I don't ever think there was ever a motive. Whatever reasons and logics — the senselessness of the whole thing is what permeates," he said.
"The kid [Lane] was out for a run. He didn't offend anybody, he didn't hurt anybody, he didn't argue with anybody … he just got shot.
"There was no reason. It just happened … if they'd got away with Chris maybe there was somebody else next."