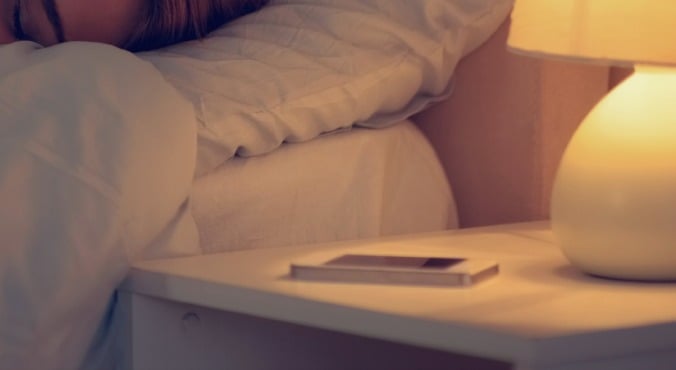 Image: iStock. 
You might do it a couple of times a morning. Maybe 10. Or you might not do it at all (in which case, colour us impressed).
Yep, we're talking about hitting that snooze button and scoring some precious minutes of extra sleep time.
If you have an iPhone, you might have found yourself wondering why your snooze lasts for nine minutes exactly. Why not ten? Why not 15? Why not make it an even number, at least?
There is a reason for this seemingly arbitrary number, and it all comes down to history.
Certified iOS support expert Nic Lake says it's because over time, clocks have snoozed for nine minutes because it was too difficult to set alarms to 10 minutes exactly. Bear with me.
"Early clocks and watches had gears that made it difficult to set a snooze for exactly 10 minutes. So they aimed for less than 10 minutes, aka nine minutes. Was a pretty standard thing till the '50s," Lake explained on the Q-and-A website Quora.
Watch: The key to a successful morning? Apparently, it's these 14 tips. (Post continues after video.)