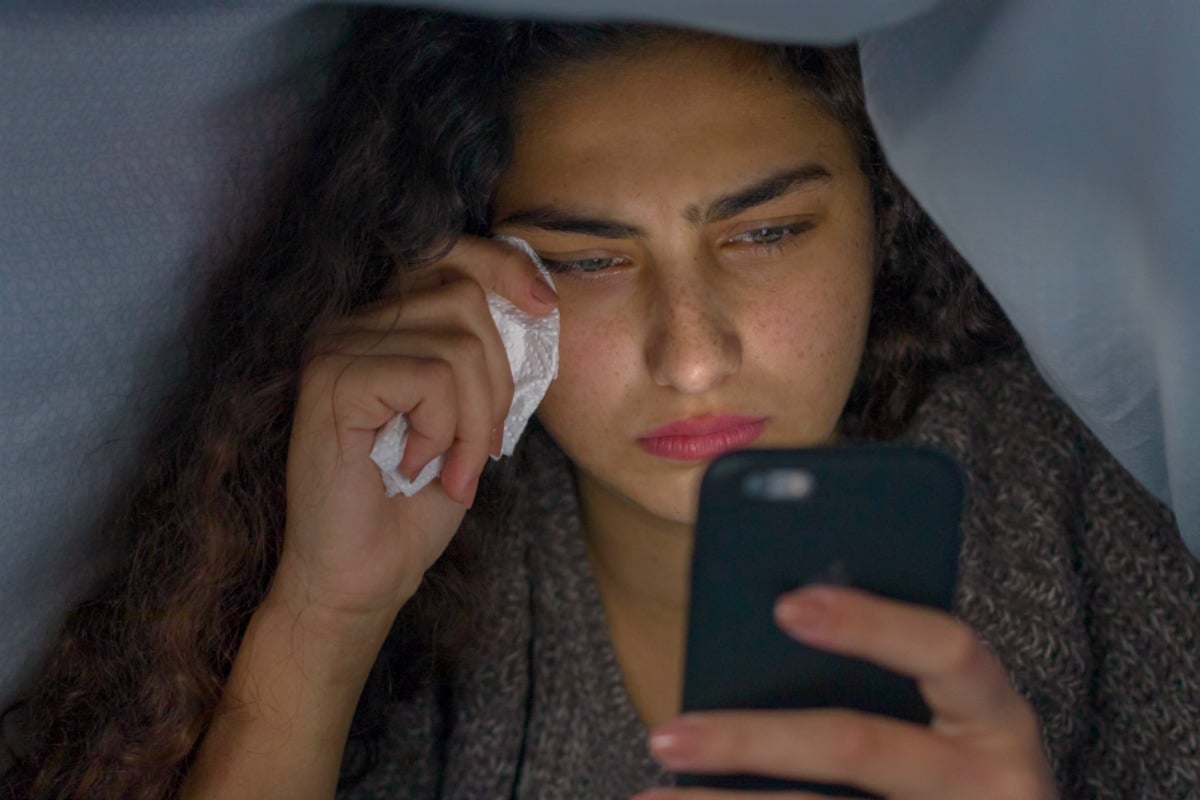 Resentment – that feeling you've been treated unfairly by someone else – is something most of us have felt at some point.
Why does she always choose the restaurant?
Why does he speak to me like that?
Why do they always get their way?
Sound familiar? That's resentment talking. We've all been there, resenting friends or family for perceived indiscretions against us; which is why we know it's never really about that one moment.
Things single people always hear. Post continues below. 
According to relationship mentor, psychologist and matchmaker, Yvonne Allen, resentment, especially in romantic relationships, can be a problem because whilst you may think you're bickering about one thing, ongoing resentment from the other person is the real issue.
"Many people in relationships are unaware that their partner is feeling resentful towards them," Allen, who's been helping people with relationships for more than 40 years, says.
"However, if not addressed it usually manifests in signs which are likely to result in unpleasant behaviour, frustration and even fights."
So why is resentment so common in romantic relationships, where people have chosen to be together? Allen says a number of factors can be involved.
"Resentment can build up for any number of reasons.
"Earning more than your partner, or your career being more interesting and rewarding can cause unexpected friction.
"If someone is feeling inferior, insecure or lacking the self confidence in themselves, it is likely that they will lash out because they feel threatened."
So, how can we tell if we're fighting with our partner about the air conditioning temperature, or whether they're digging their heels in because they secretly resent us for other things?
Allen says there are six signs that will tell you.
1. Bickering and arguing increases.
"If your relationship has been a happy one and then for some unknown reason things change and your partner starts to become argumentative, then this can be a sign," she says.
"If they start picking fights or arguing over small things that seem irrelevant or minuscule, there is clearly a reason for the underlying anger."
2. Affection is being withheld.
"Your partner is no longer showing the signs of affection," Allen says.