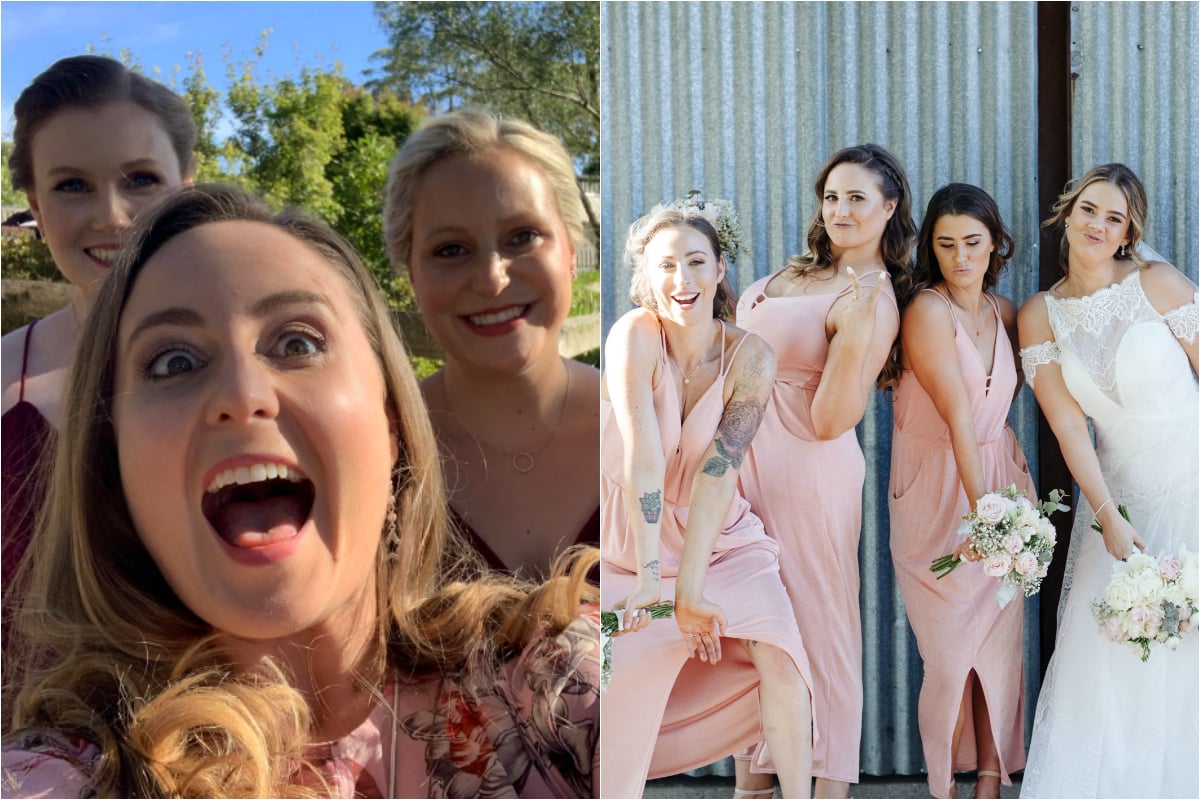 Professional bridesmaid. I know, right? So many questions.
Who knew there was such a thing. But turns out not only does the service exist, it's a popular (and lucrative) one, too.
Sydney woman Kerstyn Walsh, 29, attends about 30 to 40 weddings in a year, thanks to the business she created 'Hire a Bridesmaid', which now employs another four full-time staffers. As a professional bridesmaid, her booking record, she tells Mamamia, is four weddings in two days.
Here's our chat with Kerstyn…
How did you become a professional bridesmaid?
Totally by accident. I was a real estate agent for a really long time and then I wasn't happy in that job anymore and I thought, "There's got to be something else."
A friend of mine who I went to school with asked me to be the MC at her wedding. She invited me down the night before the wedding, and she had left her lingerie at home so I said, 'Don't worry, I'll go get it for you!' So I drove back to Sydney and then I came back the next day.
Then, on the day, I was serving drinks for all the bridesmaids and I was hanging out with everyone and I just thought, 'Oh My God, this is what I am meant to do.'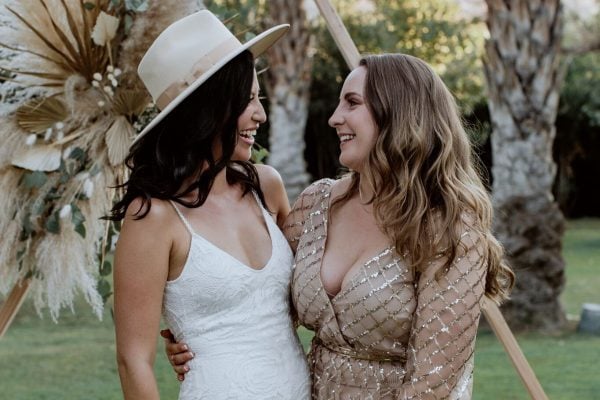 What made you think that the job of a professional bridesmaid was necessary?
What made me think this is so important is not just evening out numbers for the bridal party, but also having that person that just gets you and has your back on your day 100 per cent. Or, also, some of my clients are from overseas and they don't have anyone here for them.
You shouldn't have to stress on your wedding day. A professional is someone who's not going to feel bad about doing jobs on your wedding day, because it is literally their job. Whereas an actual bridesmaid might want to drink 50 wines and have a great time.
How much does the service cost?
Our full wedding service package, including if you want a bridesmaid on the day and how much is involved, can be up to $9,000 - that's all-inclusive.
It depends on if they're booking me 12 months out or six months out and how much help they actually need.
If they just literally needed me to turn up in the dress on the day itself, and do nothing beforehand, it would be $2,000, plus the cost of me being there, so travel and dresses.