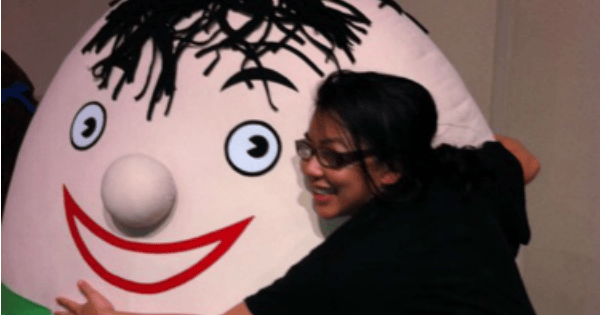 Waleed Aly
doesn't know me. I'm almost certain he doesn't.
But we did cross paths, more than once. Back when I was a producer at ABC News Breakfast in Melbourne, we would all stumble into the office in the twilight hours between 2-3am, bleary-eyed and in a sleepy stasis, firm in the collective belief that we were going to do something great.
Later, we bumped into each other again in the hallways at Ultimo where I was producing for ABC's The Drum program. He used to fly down to Sydney (from Melbourne) on his own dime, to appear on our show. Always polite, if aloof, I was secretly enthralled by his sweeping interests and intellectual heft. Back then, he was still a bit green for TV. On screen it seemed to me like he was holding back something, reluctant to give the punter a true piece of his mind.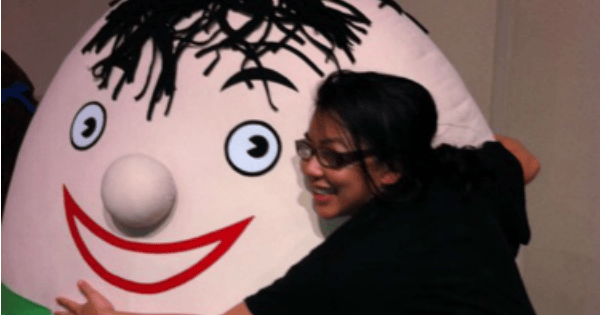 I had a 3 year break from Australian TV (children, an overseas stint) and when I came back, I turned on the box to see Waleed's face pop on screen. I was delighted that he had made it on commercial TV, and excited to see that he was starting to exercise some of his opinion. Part of me thought it was only a matter of time before he would be relegated to the halls of SBS and the ABC, because he wasn't 'populist' enough. But I really, really wanted him to make it.
And he did. In less than a year he has managed to create more viral videos than one journalist could hope for in a lifetime. 'ISIS is weak' - viral. 'Fined for being poor' - viral. Everything he was holding back on in the early years, came tumbling out in eloquent, astute and defiant bursts. I am going to stop short of saying he is the voice of my generation, but he did certainly speak for me.
Watch Aly's viral ISIS video:
Now he's being nominated for a Gold Logie. Along with Lee-Lin Chin. A woman who has been on our screens for decades and whose very name evokes a certain style - the sculptural hair, the avant-garde clothes and her staccato way of speaking. My friends nicknamed me Lee-Lin as a joke, for being one of the few Asian faces in the newsroom. I tried to take it as a compliment, but as often happens in Australia - the joke was just covering up an awkward reality: There are too many white faces in media.
And this is where I agree with Victoria Hannaford in the Daily Telegraph: "The fact that he's an Australian of Egyptian background and a Muslim should be incidental, not remarkable." But it's not incidental, and we need to start talking about why there aren't enough diverse voices in media, not just the fact that there should be.
The crescendo of indignation that has risen over his nomination has made me a little sad. Because this is not just about race. It's also about the conduct of your own peers. Those peers this week have made jokes about "not being white enough" and the nomination process being "a complete joke." A journalist wrote an entire article with reasons why his nomination isn't justified. Isn't that just another way of hiding an awkward reality? Every office worker, every journalist, every teacher wants to be told that they are doing a good job by their colleagues.
Waleed has worked hard and long. He has created a voice for many of those who don't feel heard. And it's paid off. Period.