Meryl Streep. Tina Fey. Kerry Washington. Connie Britton. Oprah Winfrey. Shonda Rhimes.
Just when you thought Taylor Swift's "Bad Blood" video was the definition of #squadgoals, Michelle Obama has the last word with the round up of women featured in her "United State of Women" video.
The video, released on it's namesake YouTube channel this morning, shows the all-star "cast" who have joined the movement lead by FLOTUS herself.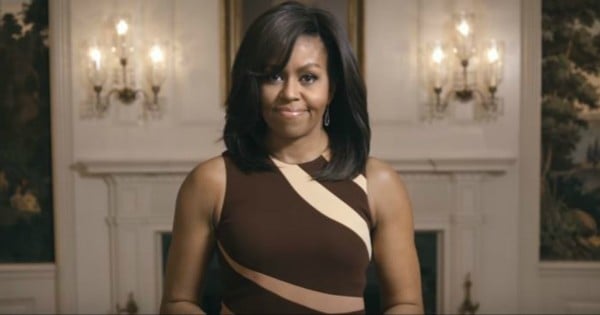 "There's a lot that's been done by and for women and girls, but there's still plenty to do," the statement on UnitedStateOfWomen.org about the upcoming summit on gender equality hosted by the White House.
"This Summit will rally all of us together to celebrate what we've achieved, and how we're going to take action moving forward. Covering key gender equality issues, we'll make a powerful difference in our collective future."
The goosebumps-inducing clip begins with none other than acting legend Meryl Streep, funny gal, Tina Fey, and talk show Queen, Oprah Winfrey individually stating, "We are the United State of Women."