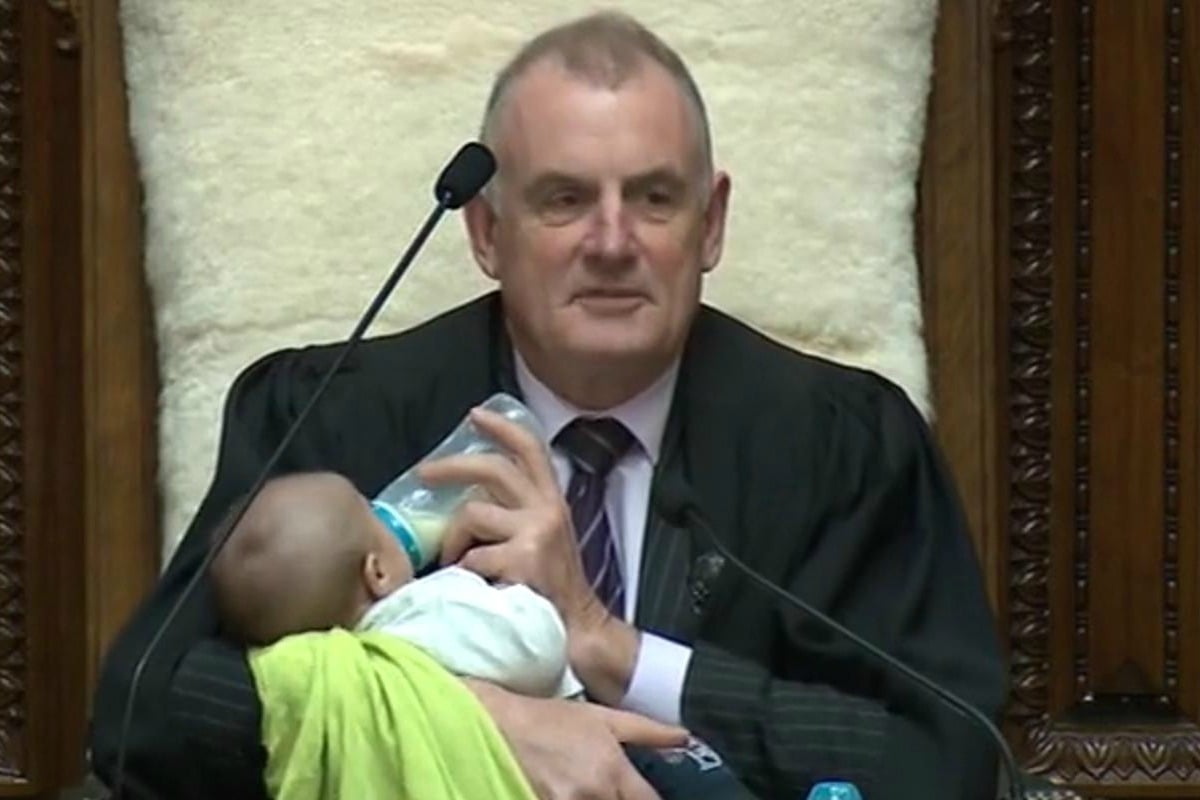 Ah, New Zealand. You do alright.
Not content with having just a kick-arse Prime Minister, the Kiwi government is going viral once again for its love of babies in the parliamentary chambers.
Labour MP Tāmati Coffey brought his baby son Tūtānekai Smith-Coffey to parliament on Wednesday after he returned from parental leave, which is sweet enough on its own, right?
In Australia, Larissa Waters became the first person to pass a motion in Australia while breastfeeding. Post continues below video.
But photos of parliamentary speaker Trevor Mallard cradling and feeding during a debate have taken the cake and gone sufficiently viral because, cute.
Though he was busy presiding over the parliamentary debate, Mallard was more than happy to share the babysitting duties, with photos shared by the speaker on social media showing him quite content multi-tasking.
Normally the Speaker's chair is only used by Presiding Officers but today a VIP took the chair with me. Congratulations @tamaticoffey and Tim on the newest member of your family. pic.twitter.com/47ViKHsKkA

— Trevor Mallard (@SpeakerTrevor) August 21, 2019