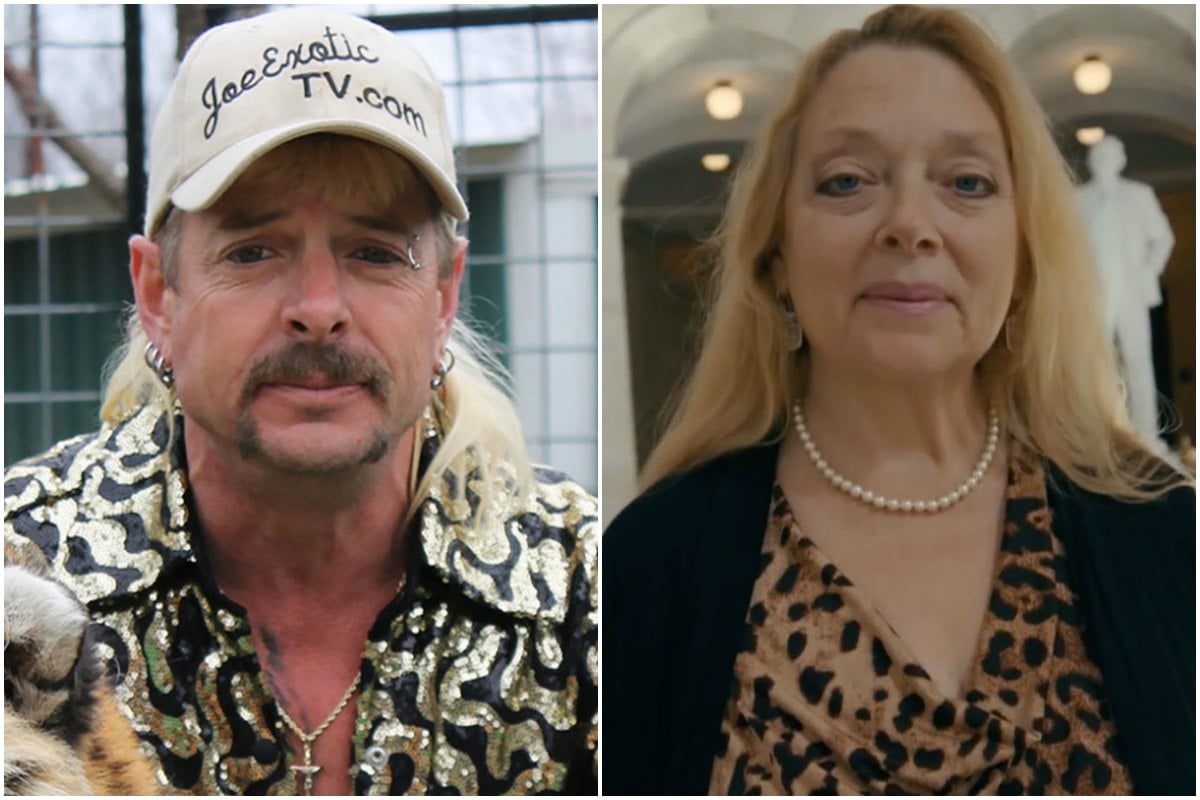 For those uninitiated, Netflix's Tiger King: Murder, Mayhem, and Madness is a lot.
It's a seven-episode docuseries that explores big cat ownership in the US and the… colourful characters within that world.
The documentary profiles a "gay, gun-toting cowboy with a mullet" (AKA Joe Exotic) and weaves in storylines involving murder-for-hire, polygamy, a cult-like leader, a mysterious disappearance, heavy drug use, an ex-drug lord, countless big cats and exploitation of both animals and humans.
Now that the series has bought these issues, and the real-life characters behind them, into the spotlight, here's how the likes of Exotic, Carole Baskin and Doc Antle and more have responded to the Netflix hit.
Joe Exotic
Currently incarcerated at Federal Medical Center Fort Worth in Texas, Joe Exotic is currently serving a 22 year sentence for two counts of murder for hire, eight violations of the Lacey Act, and nine violations of the Endangered Species Act.
While he's unable to comment on the mass reception of his story, the co-director of Tiger King, Eric Goode said the former zoo keeper is "absolutely thrilled".
"Joe has called up my co-director, Rebecca Chaiklin and I from jail since the airing of the documentary and, you know, he has lived his entire life just to be famous and so to finally realise this fame is just… He's tickled pink," he told Lad Bible.
"Even though he's behind bars it's really interesting to see Joe's response – it's incredible, and very surprising."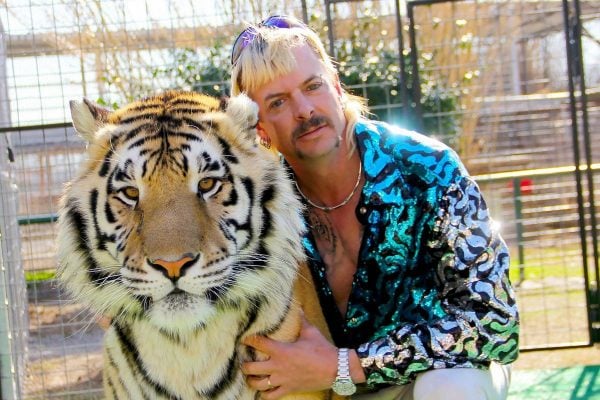 Carole Baskin
Carole Baskin did not get a stellar representation in this series and she's made her distaste at the Netflix series known. Throughout the series, it was loosely hinted by Exotic that the owner of Florida's Big Cat Rescue may have had a hand in the disappearance of her husband, Don Lewis in 1997.
Baskin has also refuted several claims made by the docuseries in a blog post with Big Cat Rescue. She alleges that the directors of Tiger King originally told her they wanted to create a documentary "that would expose the misery caused by the rampant breeding of big cat cubs for cub petting exploitation" and says she was misled.