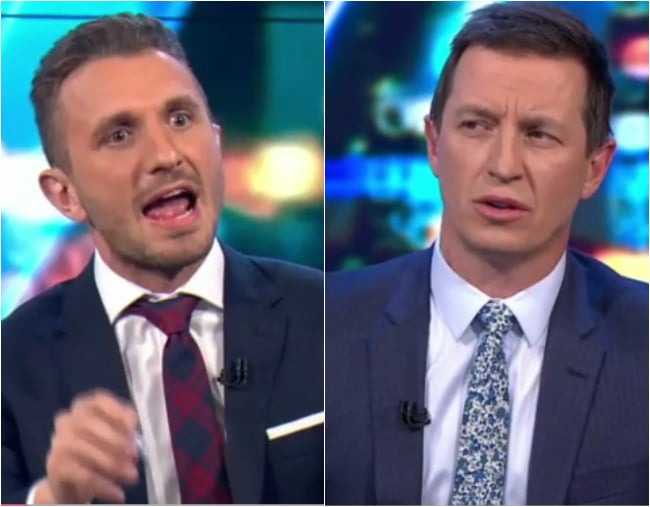 The Project has repeatedly spoken out against bullying, slamming those who pick on or intimidate others. But after Monday night's episode of the Channel 10 program, its own hosts are being accused of precisely that.
Several viewers of the current affairs show have expressed their anger via social media following an exchange between panellists Tommy Little and Rove McManus in which they mocked the voice of mining CEO Geoff Summers.
Showing an image of the Avebury boss speaking at a press conference in Tasmania, Little said, "First, I want you to have a look at him, right. Here's a picture. He's tough, I reckon he looks rich, he looks mean and he's a miner; that's the information we know about."
"He's a man's man talking about the mines," guest panellist Rove McManus said, putting on a deep voice.
"So see if this is how you were expecting him to sound," Little added.
After the footage played, Little quipped that Summers "sounds like the first mining minor".
"Hey, question," McManus said, "Were they mining for helium?"
While the panel and the studio audience all laughed at the exchange, not everyone found it particularly funny. A number of viewers accused McManus and Little of cruelty and the program of double standards.
#TheProjectTV I just don't think it's funny to pick on someone's voice. Not funny at all. That's just mean.

— tanyagiggles (@tanyadashwood) July 9, 2018