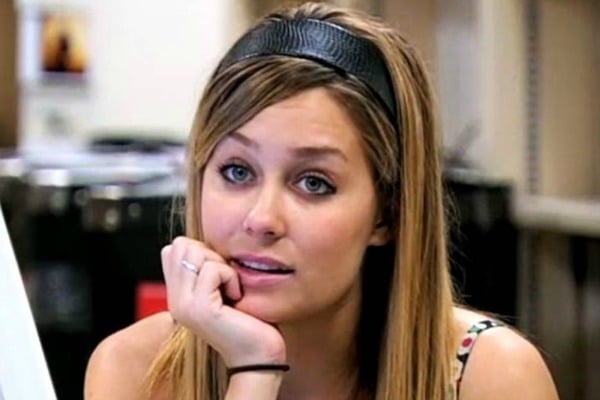 When The Hills first graced our television screens in 2006, we had no idea what we were in for.
Running for six seasons until 2010, The Hills centred on former Laguna Beach star Lauren Conrad, who moved to Los Angeles to study fashion, complete internships, and have fights… lots of fights.
Now 13 years on, The Hills: New Beginnings, is here and boy has it got us nostalgic.
Watch the trailer for The Hills: New Beginnings below. Post continues after video.
No, not for Lauren Conrad and Spencer Pratt's epic feud, Heidi Montag's many cosmetic enhancements, or Audrina Patridge being… Audrina, but for the 2000s fashion and beauty trends that we all knew, loved, and definitely tried to emulate.
It's a time in my life that I've personally tried to block out and I'm just thankful there's no photo evidence of me wearing two singlet tops layered atop each other with low rise flare jeans and a chunky belt to resurface on Facebook Memories. (I've burned all the pics anyway.)
But in honour of The Hills reboot that precisely no one asked for but which I'll definitely be watching religiously, let's all take a moment to remember the utterly awful fashion and beauty that came out of the 2000s. And if we can learn just one thing from this cringeworthy walk down memory lane, it's that the sins of the past should never, ever be repeated.
Now prepare to die of secondhand embarrassment. Because don't you dare tell me you didn't rock all of these looks.
The headbands 
While Lauren's friends, boyfriends, jobs and apartments may have changed throughout The Hills, one thing never did: her love of headbands. She managed to wear 29 different headbands during the show (the thick black one was defs her fave though). But LC also liked to throw in a headscarf every so often just to mix it up.