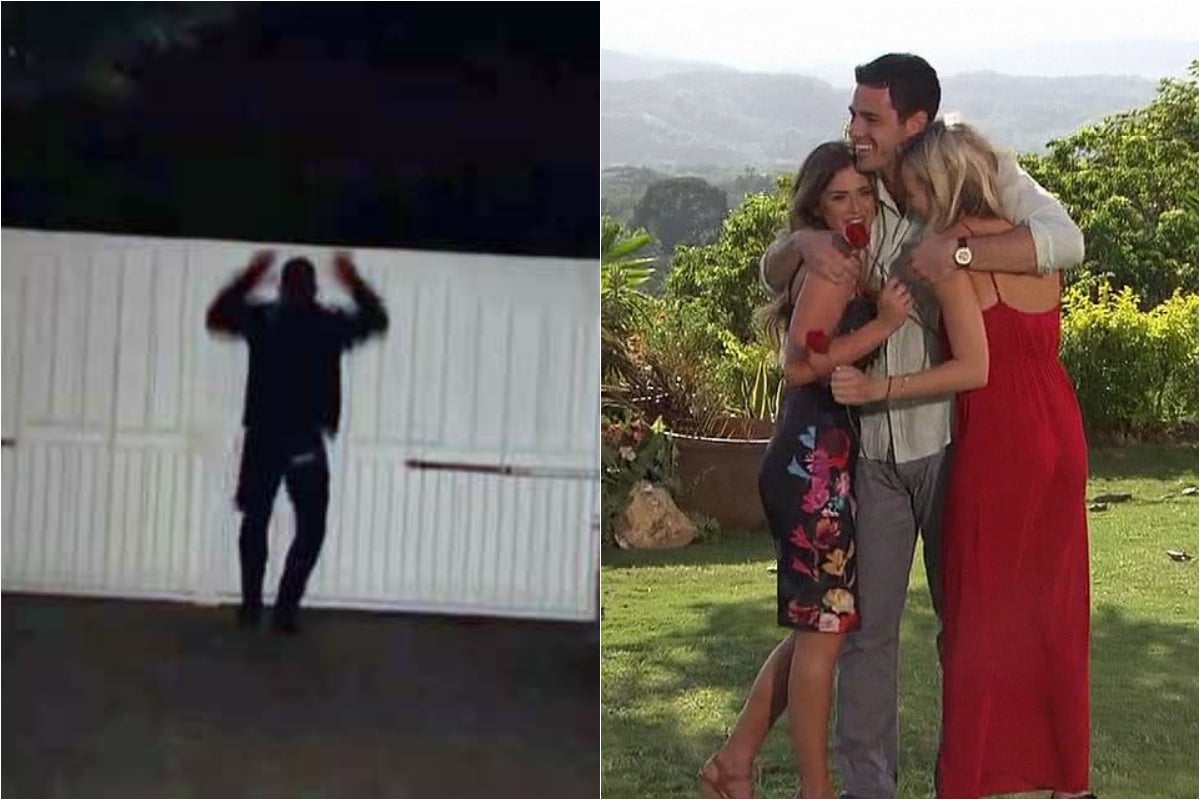 From a 'dog c**t' scandal to a rogue man named 'Honey Badger' who picked precisely no one, Australia's Bachelor seasons aren't exactly tame.
We've had dirty street pies and people pissing in pot plants to ensure Australian audiences are always given a decent serving of dram-ah.
But if you've ever seen The Bachelor or Bachelorette in America, you'll know that our seasons are mild in comparison.
In fact, we haven't even seen drama compared to the US Bachelor.
So behold, we've collated the five most dramatic moments that have ever happened during The Bachelor and The Bachelorette in America since its premiere in 2002.
The season they had two Bachelorettes.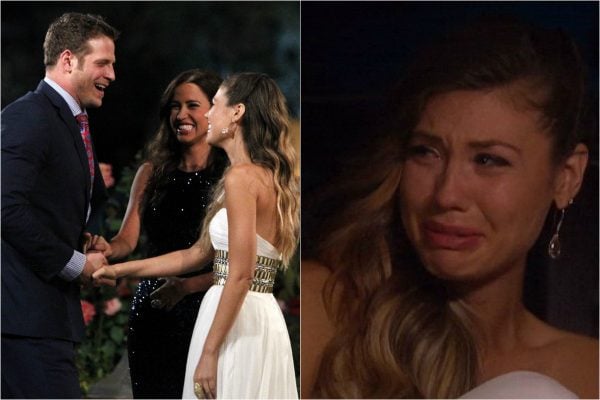 Once upon a time in 2015, the producers thought it would be a good idea to have TWO Bachelorettes. When announced, the network told audiences they simply could not decide who should be the Bachelorette, so they gave it to both Kaitlyn Bristowe and Brit Nelson.
On the first night, the contestants met both women before casting their vote on who they wished to be the Bachelorette for the rest of the season.
Brit Nelson was sent packing, and it was just as awkward as you'd expect. Because imagine being told you're going to be the Bachelorette, and then the contestants saying... 'No'.
Unsurprisingly, they never introduced that format again.
Ben Higgins says 'I love you'. To two women.