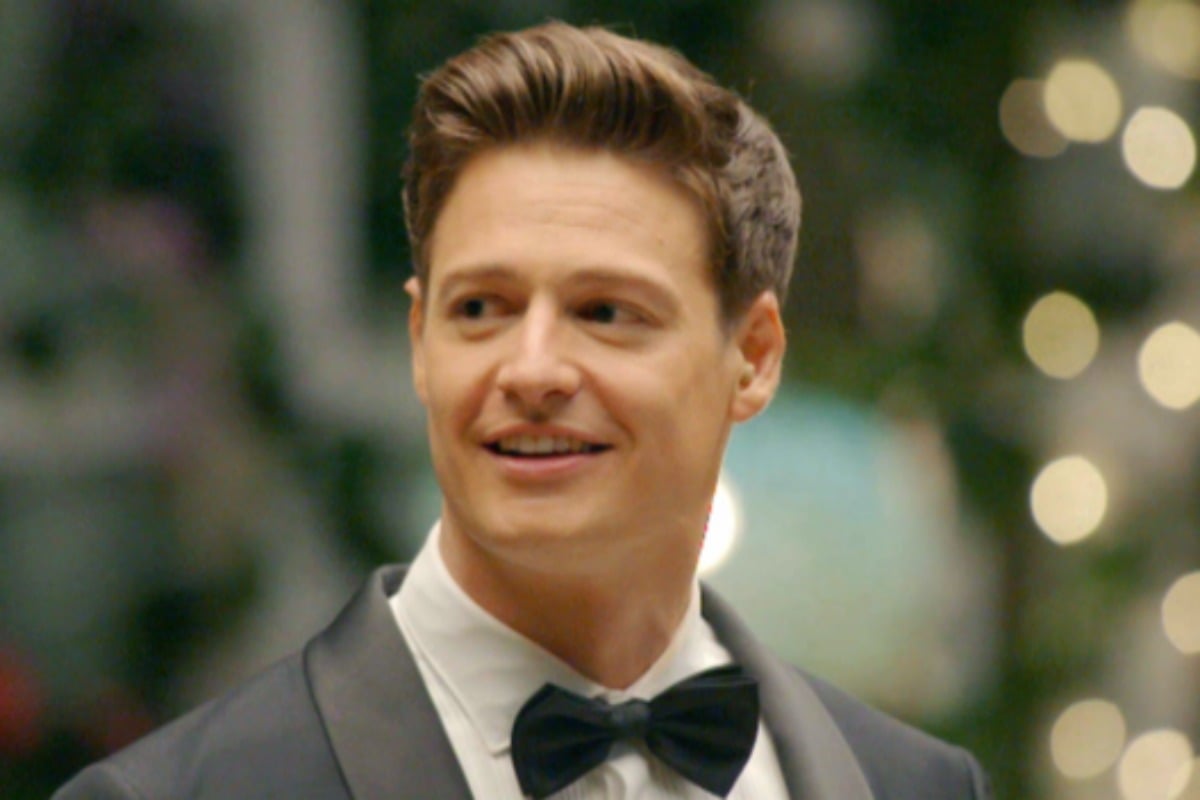 Listen up, y'all, 'cause this is it. The tea that I'm spilling is de-li-cious.
Ahem. Sorry.
It's just weeks until Australia officially meets the 2019 Bachelor Matt Agnew, an astrophysicist who appears by all scientific examinations to be out. of. this. world.
As with all seasons of The Bachelor, we want to know precisely every fact there is to know about a) Matt Agnew and b) this season of The Bachelor. 
Luckily, we here at Mamamia are investigative journalists. When our Editor Clare Stephens and our Associate Editor Jessie Stephens were on the Logies red carpet, they started asking all the questions they weren't meant to. And Osher broke the code of silence to tell them some very important information about this season of The Bachelor.
So here we've collated all the tidbits of information we know so far, including what Osher Gunsberg himself told Mamamia and what the promos have revealed.
A bride shows up.
Look. This seems like a bit of a bold move to make when you're meeting a potential boyfriend, but we are very much here for it.
You see, a woman steps out of a black car in a full wedding gown, holding a red bouquet of flowers and with a maid of honour by her side.
"Are you ready?" the mystery woman asks Matt as she walks down the red carpet.
"I'm not sure I am actually," the new bachelor awkwardly responds.
"I'm definitely not afraid of commitment, but I feel this is moving pretty quick!," Matt tells the camera.
Watch the moment a contestant walks down the carpet in a wedding gown as she greets The Bachelor Matt Agnew. Post continues after video.
Matt chooses someone.
Um, okay this is important information.
Given the sh*t fight that was the Honey Badger choosing nobody in 2018, our hearts are full at the prospect of Matt Agnew finding wholesome love within the walls of The Bachelor mansion.
It is, after all, the entire premise of the show. Surely the Bach producers wouldn't select a large group of women with influencer potential just for the sake of national exposure?
Of course not. 
Not only does Matt Agnew choose someone, he is IN LOVE.
Ding ding ding!