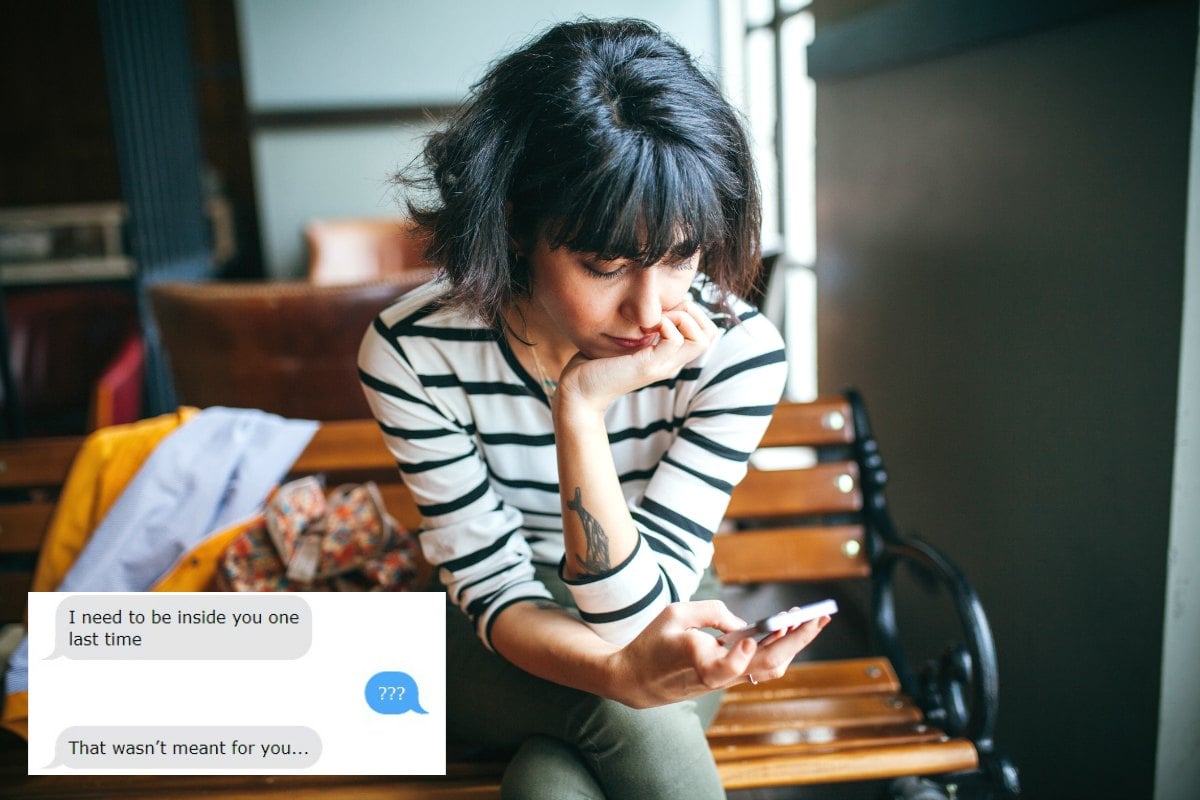 Text messaging has revolutionised the way we communicate, often negating the need for us to actually speak to anyone – which is one of its best features.
Sure, there are some pitfalls of texting; the potential for words to be misinterpreted, an eggplant emoji sent by accident, or even worse, a sexy selfie sent to the wrong person.
But nothing can beat the awkwardness of when you receive a text that was definitely not intended for your eyes. A second of inattention from the sender, and a whole new world – often an opinion about… you – can open up and change things forever.
Nine women shared with Mamamia the most cringe-worthy times that happened to them.
When parents try to text and things go awry. The good, the bad, and the unspeakable. Post continues below.
Rose, 37
I was having a much-earned dinner with my girlfriends one night, without the kids. My husband was home with our three and four year olds, and as I was tucking into my prawn linguine, I got a message from my husband.
"Mum, can you please come over. Rose is out and the kids have gone nuts."
It was an hour since I'd left.
Erin, 45
My 21-year-old son had broken up with his girlfriend and gone out to drown his sorrows.
At 2am, I got a text saying, "I need to be inside you one last time."
I almost vomited. I texted back, demanding to pick him up immediately. Not exactly the way he wanted the night to end but that's what he gets for drunk sexting.
Jenn, 29
A few years ago, I was a manager at a fast food place, and I texted one of my employees to cover someone's shift the next morning.
Next thing I know, I get a screenshot of my text, with the caption, "Uggh, f**k off".
Then immediately, "I'm so sorry that wasn't meant for you."
Yep, I realised that.
Elena, 33
I got a text from my best friend one day: "Could Elena post any more pics of her baby?? JFC."