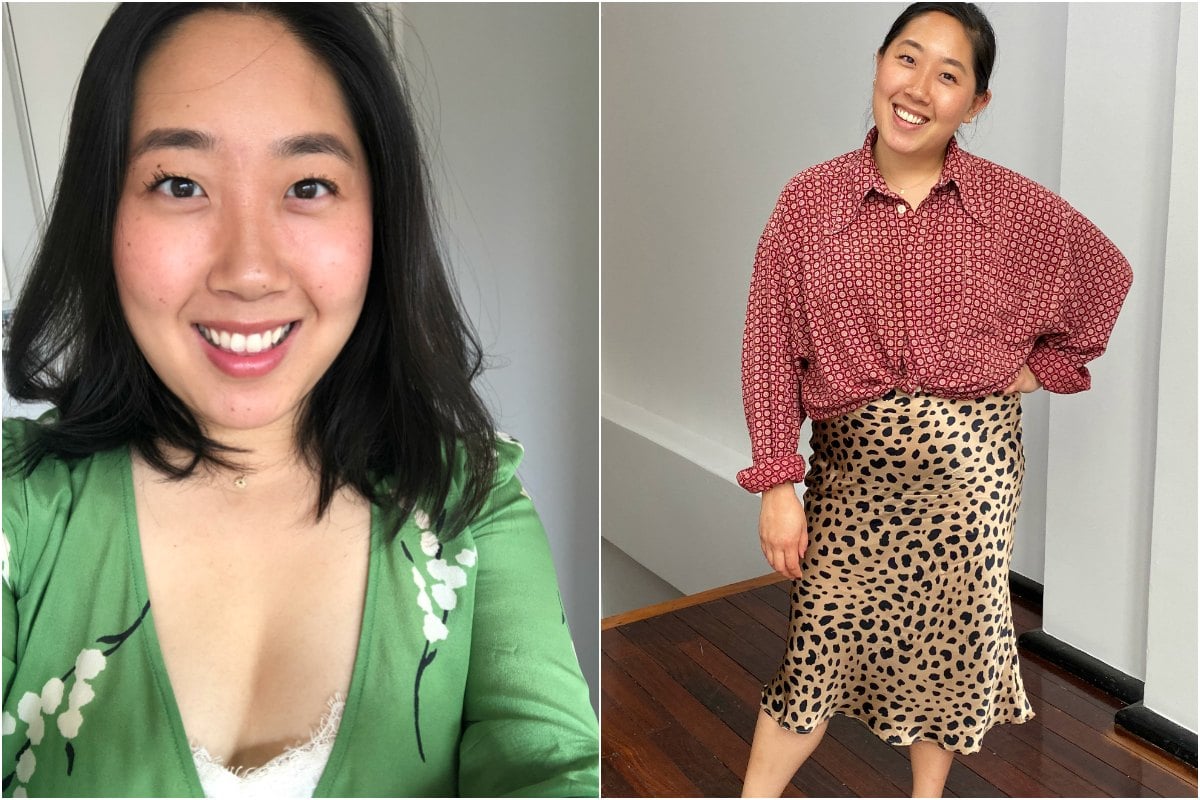 Getting dressed for work can be a lot of things: Exciting, frustrating, inspiring, a chore, or a creative outlet. Each to their own. In our new series, 'What I wore to work,' we ask Australian women to give us a week-long snapshot into what they wear, and why. From capsule wardrobe devotees, to 'throw it on and dash out the door types,' it's a pervy look into the closets of everyday women. To kick things off we have Mamamia lifestyle writer Jess Wang.
Job: Writer at Mamamia.
Office dress code: I've interpreted it as 'creative smart casual'. Personal style is encouraged, but I'm wary that I'm still dressing for work.
How would you describe your personal style?
Oh, I wish I knew. I like a bit of everything and can't decide on a set 'style'. If I had my dream wardrobe (and budget) I would dress like 98-year-old fashion icon, Iris Apfel, but unfortunately, I'm a lot less 'maximalist' than her.
I like combining classic silhouettes with statement pieces, and I love to experiment with prints and colours. I get a lot of joy from piecing together my outfit each day and like to mix my vintage and thrifty finds with more contemporary and basic pieces.
When it comes to jewellery, I pretty much wear the same thing day-after-day. I sleep in my Sarah and Sebastian gold necklace (it was a 21st birthday present) and my jade bangle which is on (permanent) loan from my mum.  I also love a pair of gold hoops and I'm never without my watch. I even have the tan lines to prove it.
Sometimes I think I should take a Steve Jobs-approach to dressing and stick to a revolving cycle of grey t-shirts with mum jeans, but then I remember that would be a waste of approximately 90 per cent of my wardrobe.
Now onto the outfits…