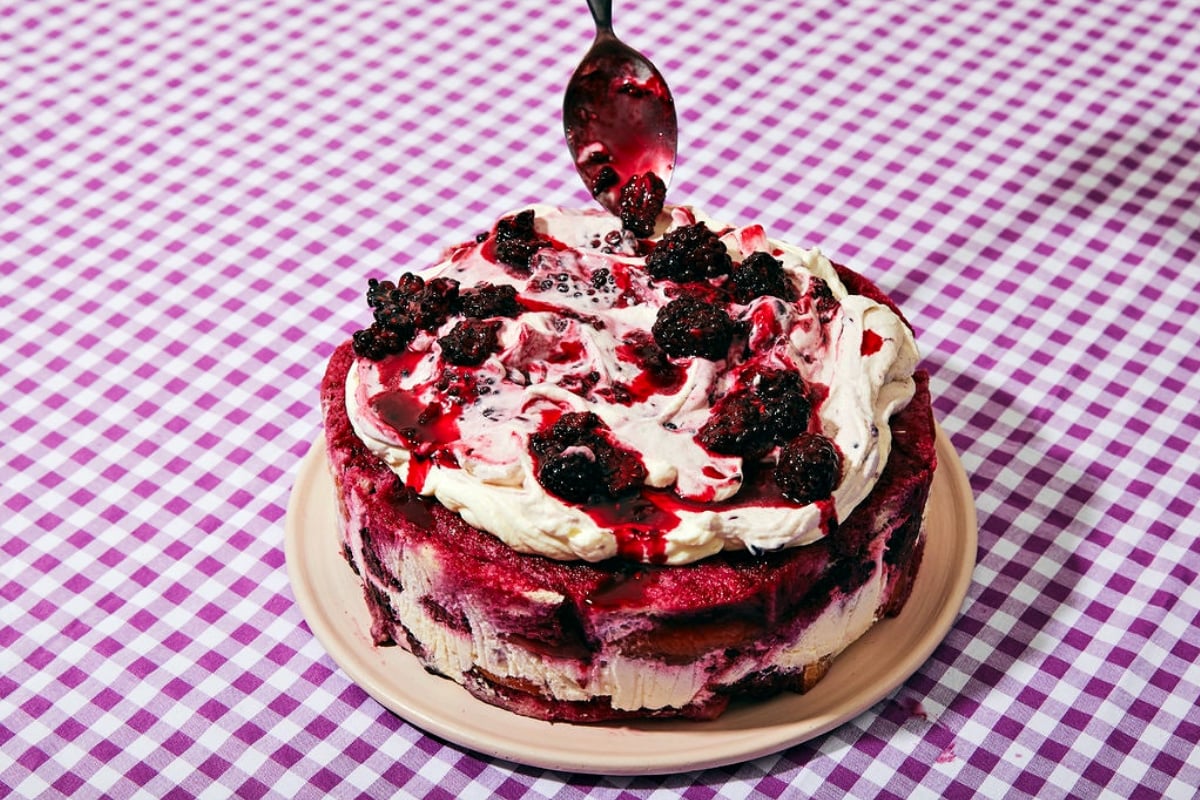 Blueberry Cornmeal Shortbread Tart
Total time: 50 minutes
Yield: 8 to 10 servings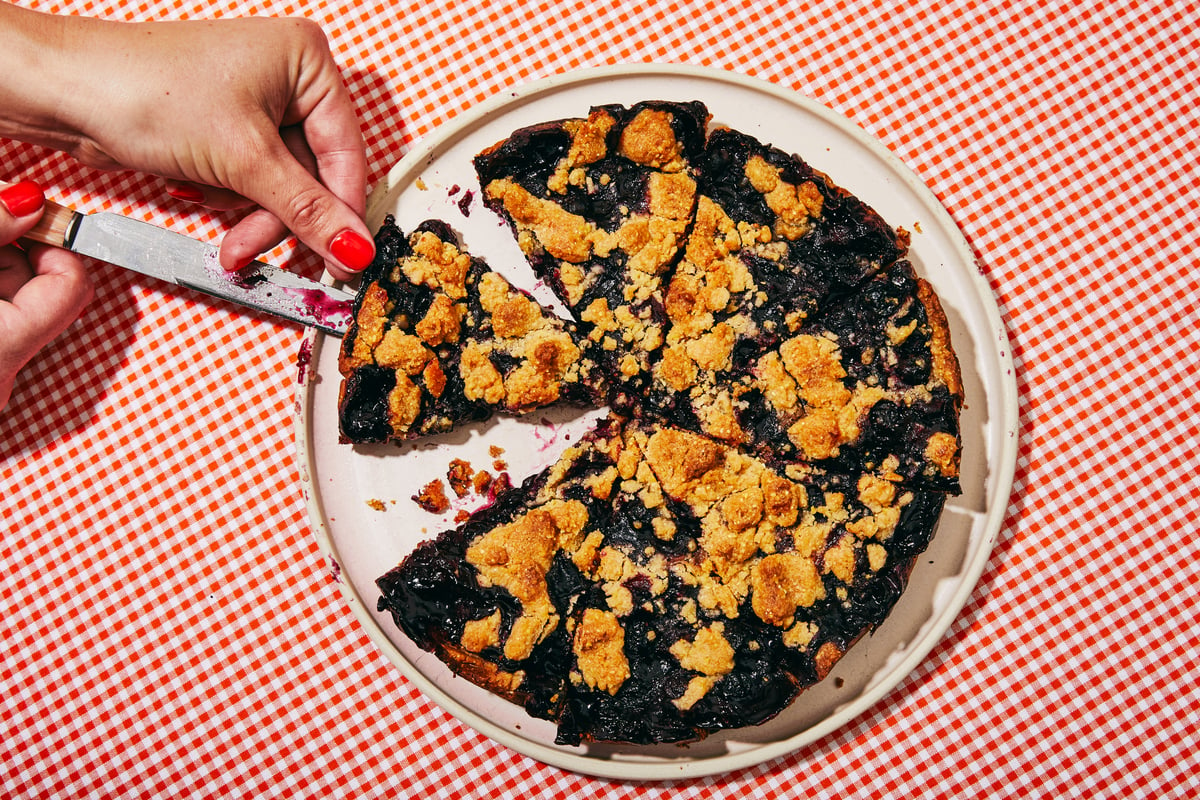 For the crust and topping:
1 1/2 cups (190 grams) plain flour
1/3 cup (55 grams) cornmeal
1/3 cup (50 grams) powdered sugar
1/4 cup (55 grams) light brown sugar
1 teaspoon baking powder
3/4 teaspoon kosher salt
3/4 cup (170 grams) unsalted butter, melted and cooled slightly
For the filling:
455 grams blueberries
1/2 cup (110 grams) brown sugar
2 tablespoons apple cider vinegar or fresh lemon juice
2 tablespoons plain flour
Small pinch of kosher salt
1. Heat oven to 180 degrees.
2. Make the crust and topping: In a medium bowl, whisk together flour, cornmeal, powdered sugar, brown sugar, baking powder and salt. Add melted butter, then use your hands or a wooden spoon to combine ingredients until no dry spots remain.
3. Press half of the cornmeal mixture into a 24 cm tart pan with a removable bottom (alternatively, use a 24 cm cake pan or springform pan, lined with parchment), making sure the mixture is evenly pressed on the bottom and about 1 cm up the sides. (Using something large and flat, like the bottom of a measuring cup, will be helpful.) Reserve the remaining mixture.