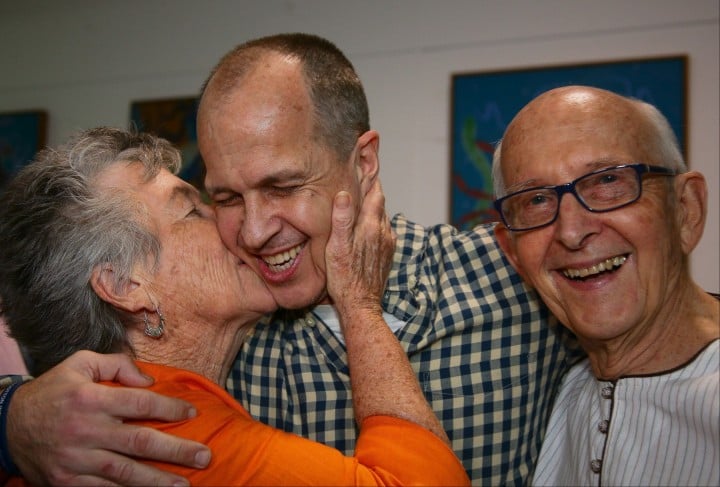 Peter Greste is back on Australian soil today.
The journalist — a bright, curious, 49-year-old guy who grew up by the peaceful Lane Cove River National Park near Sydney — was released "unconditionally" from an Egyptian jail after more than 13 months on Monday.
As a lover of the outdoors, the Al Jazeera journalist has been "desperate" to return to his native Australia and to lie on the beaches where he grew up– and now, three days after his release, he's home.
He's bloody home.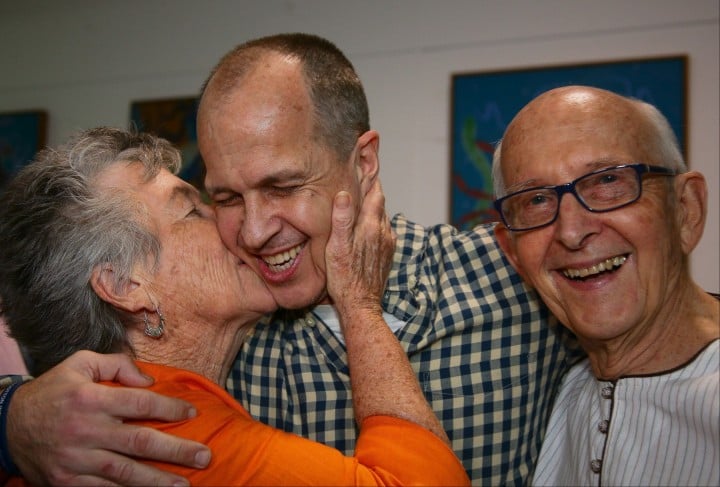 What Peter endured, simply for doing his job, is unthinkable.
He was incarcerated for 400 days. Falsely convicted of "defaming Egypt" and colluding with outlawed Islamists; government shorthand for "exercising his right to free speech" in a state that refuses to tolerate criticism.
He languished in a cold cell — sometimes for 24 hours a day — in Tora prison, notorious for guards' severe beating of inmates.
Explainer: Peter Greste, Egypt, and freedom of the press 
And finally, he's touched down on Australian soil and met with a hero's welcome.