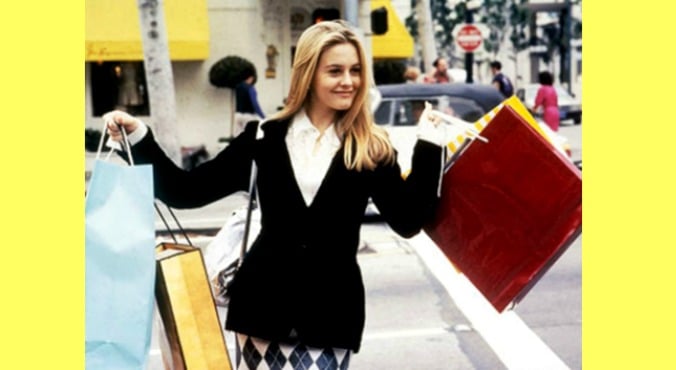 Image: Clueless
Even the most even keeled among us can't fight the Hulk-like transformative powers of hunger.
Being hungry changes you, man. It makes you HANGRY. You become sulky, irritable, disengaged and generally a bit of a menace to society. I'm not saying hunger should be a defence to murder, but holding someone accountable to the things they say and do when they desperately need a burger is deeply unfair.
If you know this feeling all too well, you won't be surprised that the need to feed could also be to blame for your sudden-onset shopping urges.
Here's how it works: when you've got the munchies, your body is driven to acquire food. That much we know, obviously. However, new research indicates that feeling hungry doesn't prompt you to exclusively seek edible items.
RELATED: Hanger is real – and it's ruining your relationship
A team of Hong Kong-based researchers conducted five different behavioural studies of 379 people, to determine how hunger impacted on the desire to acquire non-food items.
In the first study, for instance, participants inside a cafe with varying levels of hunger were asked to comment on a range of edible and non edible items (like cookies and iPads). Although hunger didn't impact on how much they liked each item, it did influence their desire to get their hands on both the food and non-food items.
 I'm not sure these characters can blame their shopaholic ways on constant hunger... (post continues after gallery)
Our favourite on-screen shopaholics
The third study involved people in a store being offered free binder clips. Those who said yes were then asked additional questions, including how hungry they felt at the time. Then, researchers asked how many of the clips each person wanted to take. You guessed it – the hungry hungry hippos went mad for the free binder clips and took more than their sated counterparts did. Whether they proceeded to eat the binder clips is not clear.