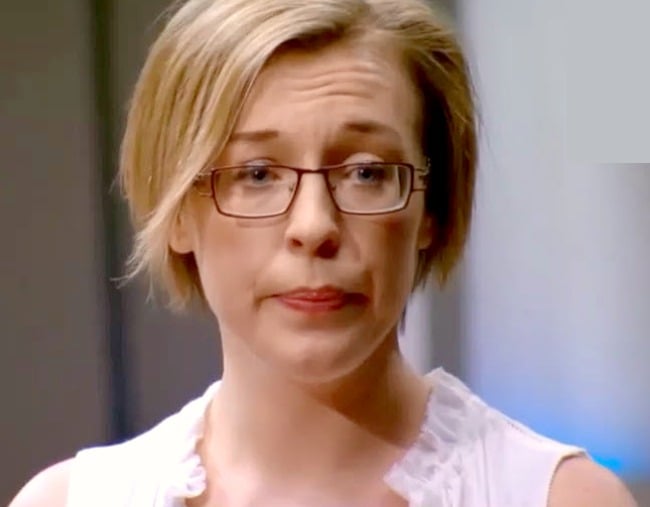 When aspiring-actress Laura Meldon approached the Shark Tank panel she had a bizarre introduction.
"Get dear shocks, take a hanky time today," she said.
In reality, it's not as weird as it sounds.
Laura was there representing Academic Transcription – a company that provides transcripts of audio and video footage to e-learning platforms. She initially entered the industry as a freelance transcriber before creating her own small business in 2012, and absorbing a similar business 10 times its size in 2015.
Now, Laura divides her time between working on her business and travelling for her acting work. She said that she's spent the past five years on cruise ships and flying in and out of London, her home town of Brisbane and New York – where she performs Off Broadway.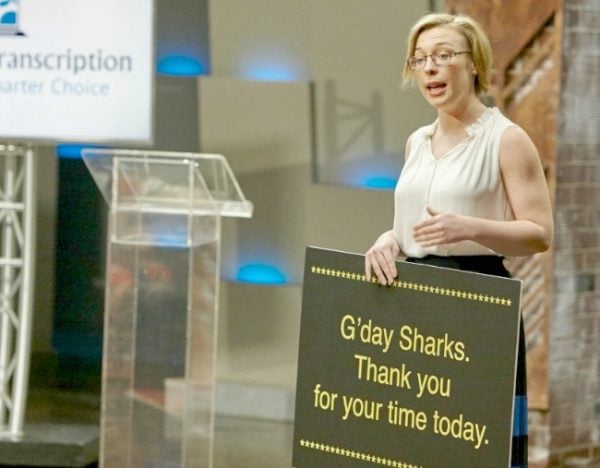 Despite this, financially, her numbers were solid.
Academic Transcription made $1.392 million in revenue in the last financial year, with a 40 per cent gross profit and Laura was asking the Sharks for a $300k investment, giving them 20 per cent equity in return.
However, when the issue of how dedicated she was as the CEO of the company, the Sharks didn't hold back their disapproval.
"That sounds like the biggest bunch of fluff I've heard in my life," said Shark Steve Baxter, when he found out that she wasn't involved in the business' day-to day operation, and only spent 30 hours a week working on Academic Transcription.
"You are engaged doing your hobby and you think you're running a business."
Shark Naomi Simson had similar feedback.
"If there's one piece of advice, I think you need to create some kind of emotional connection with your audience and you really missed [that]," she said.