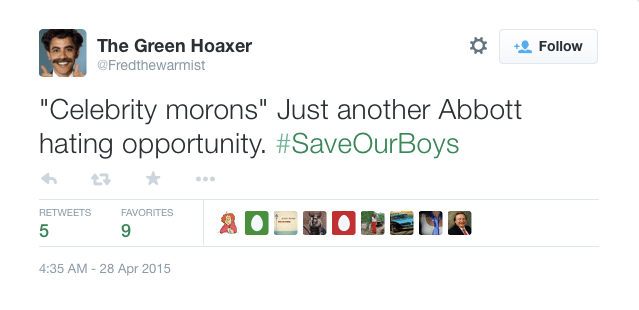 As the expected execution of Andrew Chan and Myuran Sukumaran looms, a group of prominent Australians has banded together to issue a desperate plea to our Prime Minister.
Update:
Karl Stefanovic has dismissed the the celebrity #SaveOurBoys appeal, saying the campaign 'missed the mark'.
After viewing the video (scroll down to view) for the first time on this morning's Today Show, Karl said that while some elements of the message were 'fantastic', he resented the implicated that Prime Minister Tony Abbott had not done all he could to campaign for the clemency of Andrew Chan and Myuran Sukumaran.
"There's almost an aggressive connotation there that I think is completely and utterly wrong," he said.
"I think there's clearly an agenda there of some kind and I just don't think it's worth acknowledging at this point."
Mamamia columnist and author Rebecca Sparrow also criticised the campaign.
"Regardless of your feelings towards PM Tony Abbott – I think directing your anger at HIM is ridiculous and also offensive," she wrote in a Facebook post this morning.
The Mercy Campaign also distanced themselves from #SaveOurBoys on the grounds that it is inconsistent with their message: that the only person with the power to grant clemency for the Bali 9 duo is Indonesian Prime Minister Joko Widodo.
Other Australians express their concerns about the video (post continues after gallery):