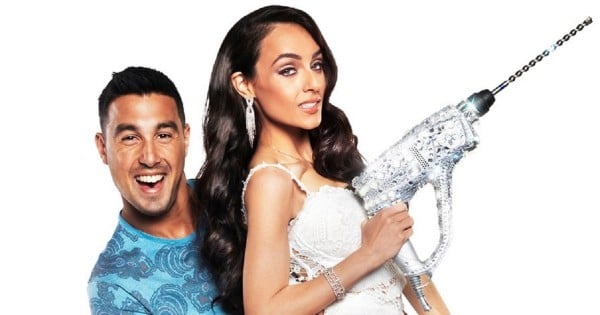 I was standing backstage on the set of Today Extra at Channel Nine when a good looking young man walked up to me and warmly greeted me with a kiss and a hug. My startled expression must have alerted him to the fact that I had no idea who he was, although he did look familiar.
"Don't you recognise me," he said. I quickly tried to scour my brain. Where did I know him from. Where…
"I'm your cousin," he said, putting me out of my momentary misery, and straight away I recognised him. My cousin John. His mother is my mum's first cousin. His grandmother and my mum's father were brother and sister. And there's more. His wife Lisa is the cousin of my sister's close friends.
We're double cousins!
"What are you guys doing here," I asked after being introduced to Lisa.
"We're on Reno Rumble."
Rosie Waterland doesn't get Reno Rumble. One bit.
And straight away my nightly devotion to My Kitchen Rules vanished.
I'm surprised none of my cousins have been on a reality show before now, seeing as I have so many. When you're Italian there are cousins all around you and sometimes you know it, sometimes you don't. I remember when I was younger and dating, whenever I met an Italian man, we'd check we weren't related first.
But I digress.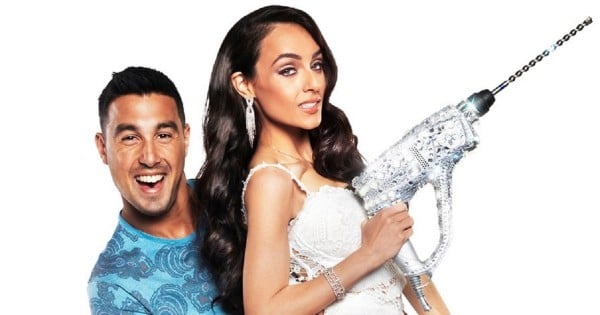 Reno Rumble is a renovation show which starts with two teams competing against each other to renovate a home, in a week – the Eastern Blues vs the Western Reds. John and Lisa are part of the Eastern Blues. Each week a couple is sent home.