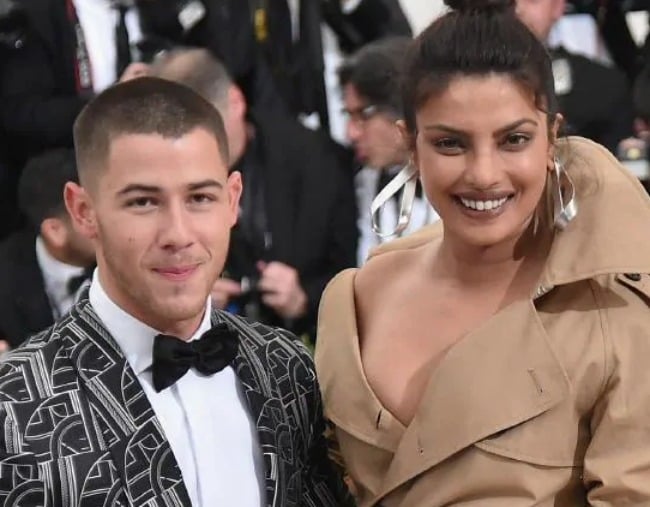 It's official for Priyanka Chopra and Nick Jonas.
The two on Saturday announced on their respective Instagram accounts they are engaged.
Each posted the same picture, a close-up of them gazing lovingly at each other, an engagement ring on Chopra's finger. The two are in India with both of their families.
"Taken … With all my heart and soul," Chopra wrote . On Jonas' page, he wrote , "Future Mrs. Jonas. My heart. My love."
The 25-year-old Jonas and 36-year-old Chopra had reportedly decided in July to get married after dating for two months.
The couple celebrated their engagement with a traditional roka ceremony in Mumbai – a pre-wedding festivity which formally announces an engagement to the bride and groom's family. According to the Times of India, the roka took place at Chopra's home.