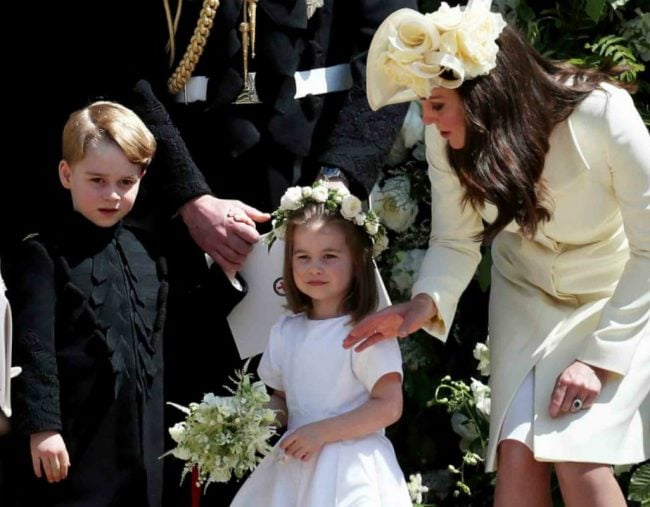 1. The stunning detail none of us noticed about Prince George and Princess Charlotte's outfits at the royal wedding.
It's been more than five months since Meghan Markle and Prince Harry's wedding, and… look. We're still thinking about it.
The Duke and Duchess of Sussex just recently announced they will be displaying all outfits from their wedding at Windsor Castle until January of next year, with the exhibition named, 'A Royal Wedding: The Duke and Duchess of Sussex'.
There, each ensemble will be accompanied by an explanation courtesy of the two royals, discussing the details in every outfit.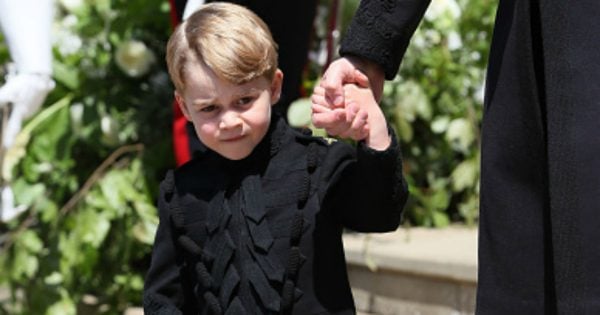 For Prince George and Princess Charlotte's outfits, Prince Harry was adamant on including their initials somewhere on their formal attire, as a way to remember the special day.
"[It] was your choice," Meghan is heard saying to Harry in the exhibition's audio.
"Which I think is such a beautiful keepsake for them."
And so, 'GC' was embroidered onto little George's shoulder pad, and 'CC' on the sole of Charlottes' shoe, for George Cambridge and Charlotte Cambridge respectively.
Aw.
2. Why Danielle Bazergy says Prince Harry did a 'double take' when he saw her.
And in more royal news a woman has shared her experience with the Duke and Duchess of Sussex during their trip to Sydney.
Meet personal trainer Danielle Bazergy.