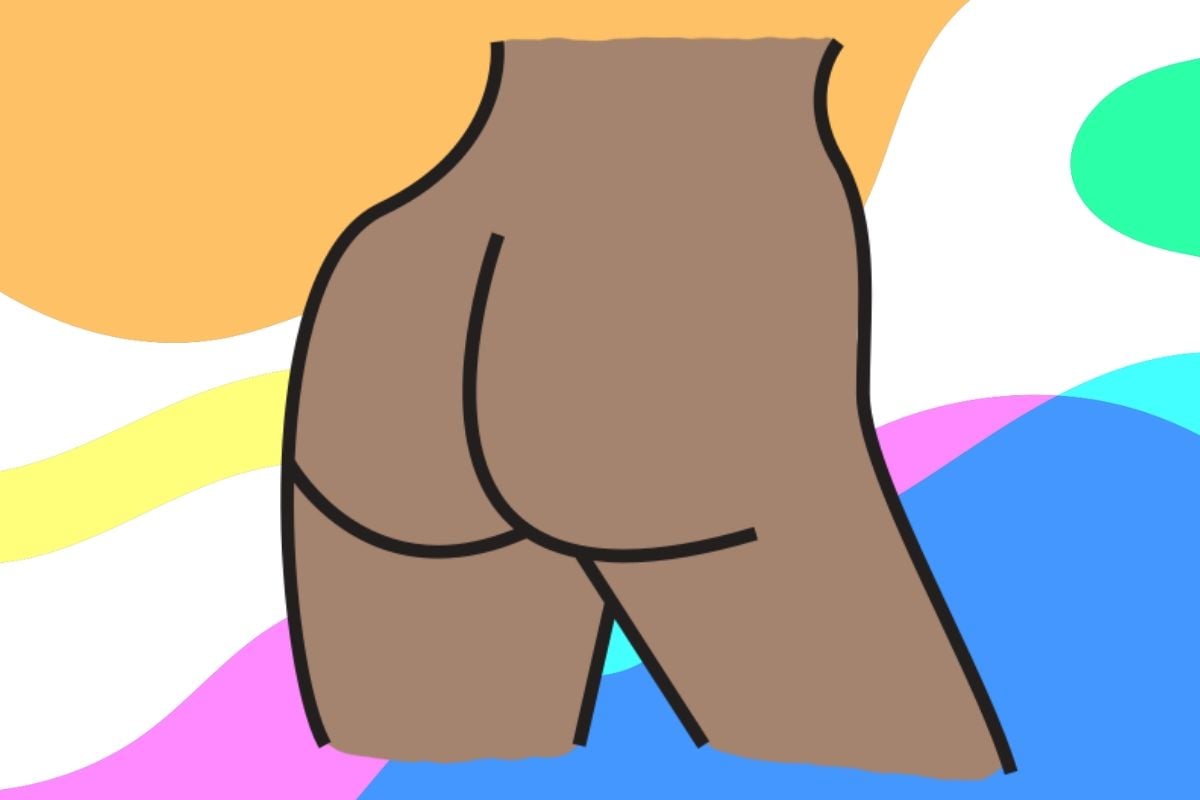 On a scale of one to pus explosion, bum pimples are up there among the most annoying types of pimples.
Sure, butt acne or butt-ne isn't in your face 24/7 like a big friendly chin zit, but you know they're there. Bum pimples also tend to be juicy whitehead pimples (the ones with white gunk-filled hats on), and thanks to their inconvenient location, it's near impossible to pop those suckers yourself.
But fear not, because I've been to bum acne hell and back, and I found the solution:
A $9.50 face wash you can buy at any pharmacy.
There are also some great, gentle acne recommendations in this episode of You Beauty below. Post continues after audio.
Before we get into it, here's a quick bum pimples summary:
Pimples on your bum are different to the pimples on your face because they're not hormone-related.
Butt acne is generally either a bacterial inflammation, fungal or yeast related, or inflammation from irritants like dust and chemicals.
They can be caused by sweat, heat, wearing tight clothing and exposure to irritants.
To get rid of them:

Find out what is causing your the pimples.
Use antibiotics if it's an infection.
Use a cortisol steroid ointment if it's an irritant or rash.
Use an anti-bacterial wash, chemical exfoliant or alpha-hydroxy acid (AHA) cleanser on the affected areas if it's bacterial.
Now, onto the product that has significantly reduced the pimples on my bum, likely caused by sitting on said bum all day.
The Phisohex Antibacterial Face Wash.