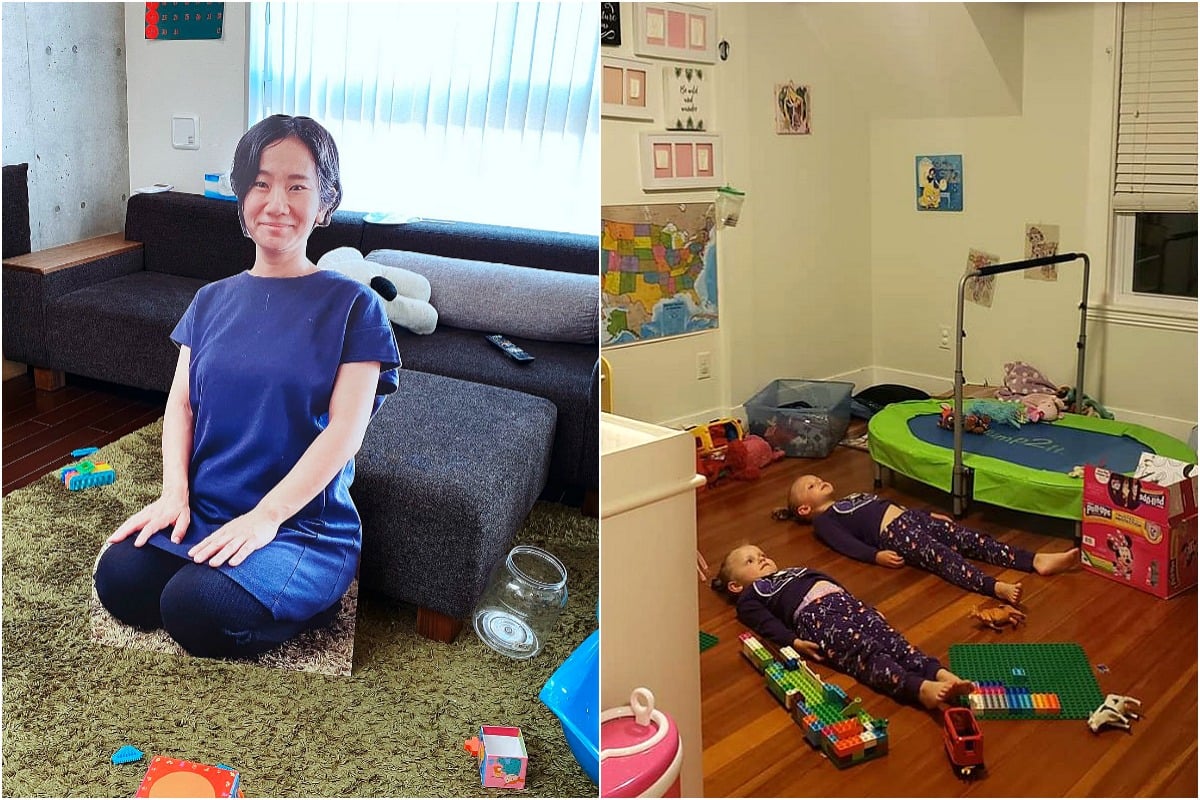 Um, why didn't we think of this?
Mum of four Melissa wanted to do some grocery shopping, and her husband Michael insisted she leave the kids behind so she'd have some peace.
When she came home, she found the kids lined up on the floor, sketching their dad as he laid on the couch. Observe: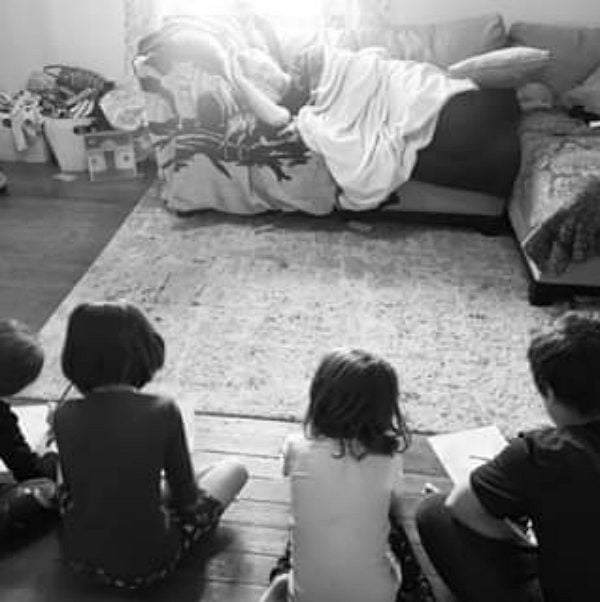 "He has them doing "realism art" while he "poses" AKA naps," Melissa shared of the genius move. "The winner gets a chocolate, but let's be honest, [he's] the one winning."
The activity was completely safe, she assured commenters.
"I took the pictures upon my return when all the kids shushed me because they wanted to finish their drawing... everyone enjoyed their "art break" and Mike took some stress off my plate while resting his eyes."
Of course, this isn't the first parenting hack to go viral. It's not even the first parenting hack to go viral this week. We're all looking for quick and easy ways to keep our kids happy while getting them to do what we want them to do.
Bribery can get expensive, so hacks are the way to go... even if they're occasionally, ahem, slightly questionable.
Mamamia has brought together the best ones on the internet, many of them sourced from our own parent readers (thanks, Mamamia Parents).
On our parenting podcast This Glorious Mess, we've come up with the best family and kids shows to be streaming these school holidays. Post continues below.

Japanese mum Fuki Sato knew her one-year-old son would cry as soon as she was out of his sight. So she and her husband Neji made some life-size cardboard cutouts of her, in different poses, and placed one near their son. Then Fuki went off to go about her business.