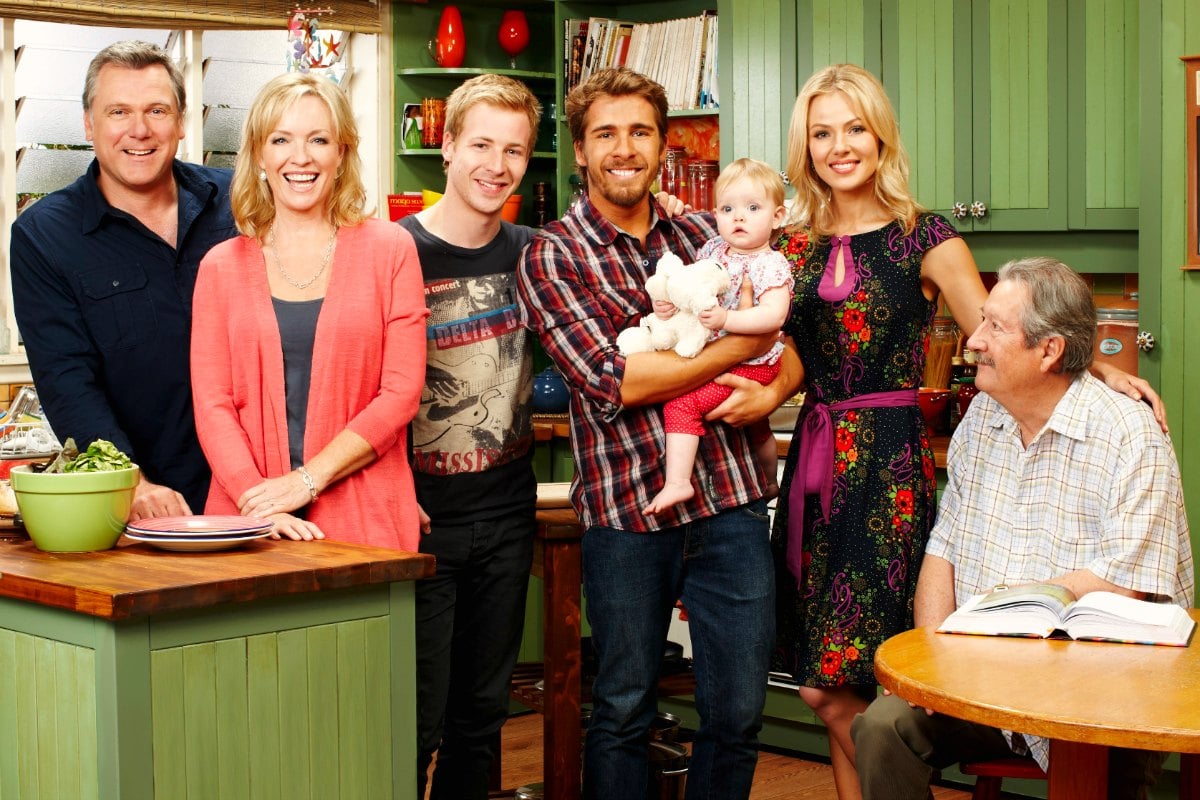 Thanks to the powers that be at Amazon Prime Video, iconic Aussie series, Packed to the Rafters is returning to our screens in 2020.
Newly titled, Back to the Rafters, the show picks up six years since we last left the Rafter family. Dave (Erik Thomson) and Julie Rafter (Rebecca Gibney) have moved to the country with their young daughter, Ruby, while Rachel Rafter (Jessica Marais), Nathan Rafter (Angus McLaren), Ben Rafter (Hugh Sheridan) and best friend, Nick "Carbo" Karandonis (George Houvardas) are navigating adult life and the struggles that come with it. Grandpa Ted (Michael Caton) is also returning to the series.
Before we welcome the wholesome family back to our screens, this is what the cast has been up to since the show wrapped up in 2013.
Rebecca Gibney – Julie Rafter
Rebecca Gibney played the mother hen of the Rafter clan. However, we can actually blame her and Erik Thomson for the end of Packed to the Rafters in 2013. Despite the show being a ratings hit, both actors wanted to explore other opportunities outside of the family drama.
And the 54-year-old has done just that. In 2014 she picked up the role of Detective Sergeant Eve Winter in the Aussie crime drama, The Killing Field, before reprising her character in the Channel Seven spin-off series, Winter in 2015.
Gibney also played Lola Buckley in the Aussie dramatic series, Wanted. Premiering in 2016, the show finished its third season in October 2018.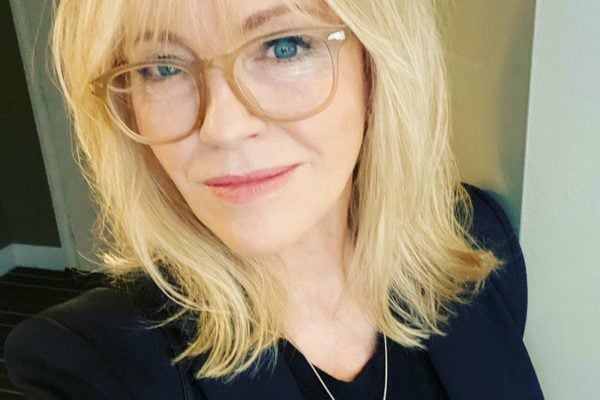 Erik Thomson - Dave Rafter
Thomson went from portraying one loveable dad to the next by playing George Turner in the heartfelt family comedy 800 Words. The series follows a widowed father who quits his job at a popular Sydney newspaper to move to a seaside New Zealand town with his two children. The role even earnt him his second Silver Logue for Best Actor in 2016 and another nomination in 2017. Earlier this year, Thomson also appeared alongside fellow Aussie actor, Geoffrey Rush in Storm Boy.