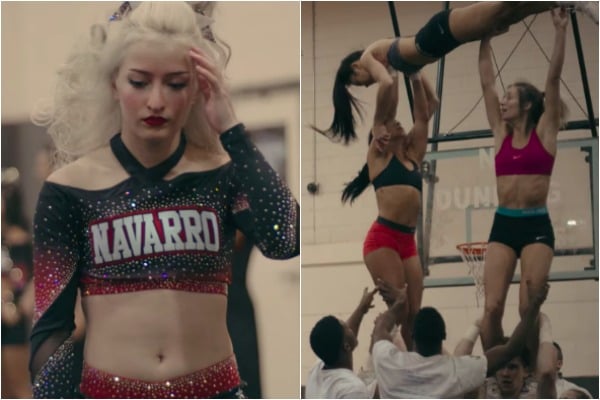 Warning: There are ever so slight spoilers in this article. But nothing major, we promise.
Remember Bring It On? 
The 2000 teen comedy about cheerleaders starring Kirsten Dunst?
Yeah, that's what I thought I was in for when I settled in on the weekend to watch Cheer on Netflix, to see what all the fuss was about.
Here's the trailer if you're yet to watch it. Post continues after video. 
Well. Suffice to say the uniforms in Bring It On and Cheer are similar, and that's about it.
This new six-part Netflix documentary, which follows the Navarro cheerleading squad in Texas through their preparation for the national title, is to put it simply: bone-crunchingly breathtaking. (FYI I mean the crunching part very literally).
Big call, I know. But I haven't stopped thinking about it since binge-watching every single episode in one sitting.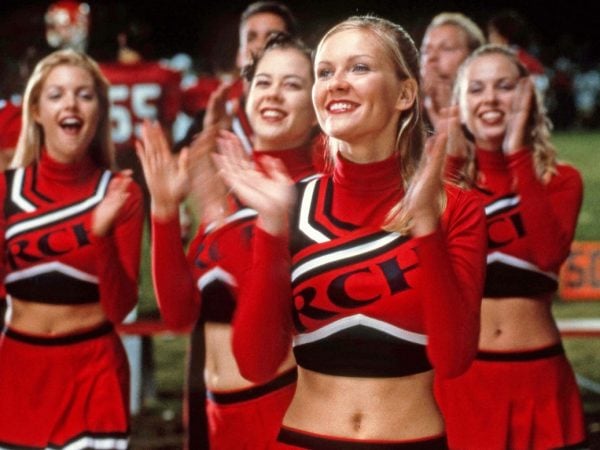 The athleticism, the camaraderie, the physical and mental strain and strength, the narratives that bring each individual to the mat (cheerleader talk for where they perform), the bizarre cheerleading tricks and quirks  - it was all fascinating.
And it all boils down to two minutes and 15 seconds.
That's the tiny window of competition time the squad works all season for, and it was a final episode that had me edge-of-my-seat kind of clammy.