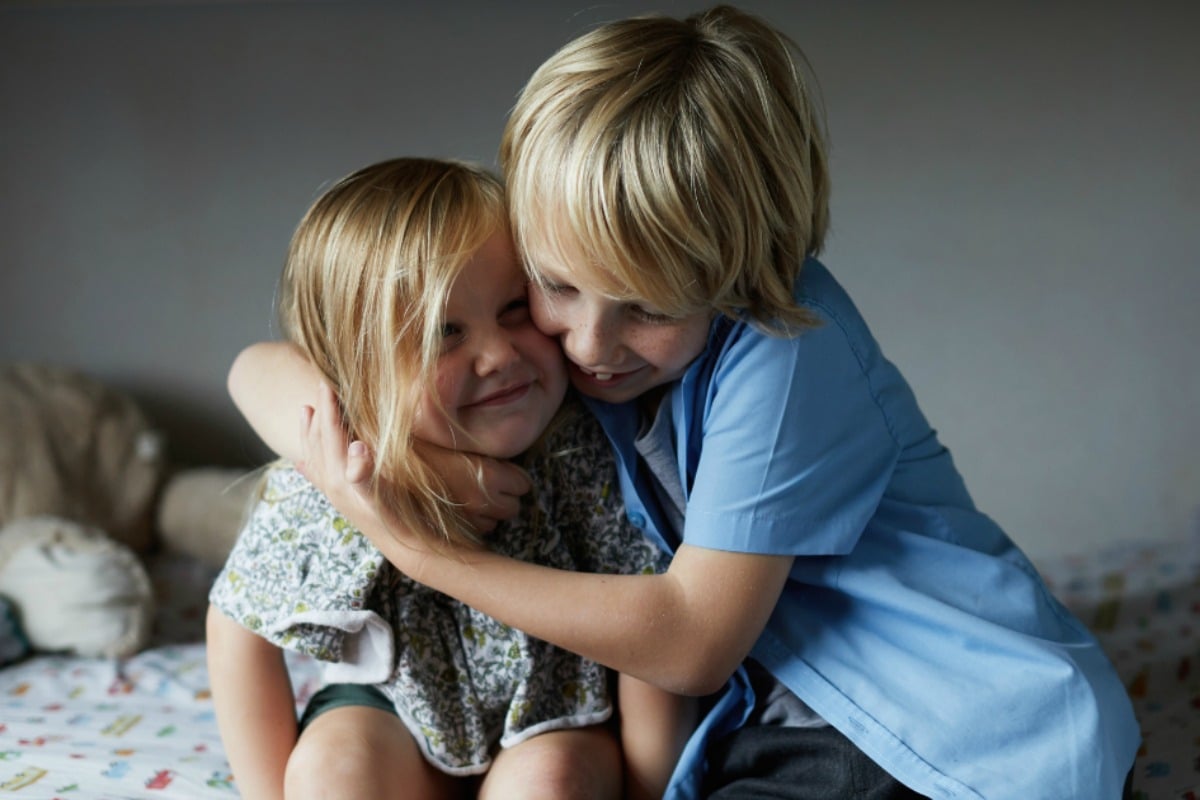 Masculinity is a hot-button issue at the moment, and with good reason. Whatever your politics, there are certain facts that aren't really up for debate. The epidemic of violence against Australian women, for starters – and the suicide rate in Australian men. Both of these ongoing issues can be traced back to the emotional wellbeing and subsequent behaviour of men. 
On the subject of toxic masculinity, there are no winners. Which is why, it could be argued, it's in everyone's best interest to raise happier, healthier boys; free from the burdens that come with more restrictive, traditional ideas of masculinity. 
When working on my new book How To Be A Big Strong Man, I attempted to deconstruct popular notions of masculinity in the only way I knew how – through humour. As someone living with chronic anxiety, effectively dealing with confrontation and conflict isn't really in my rolodex of skills. As such, art and comedy have become my most useful tools in understanding and critically engaging with important topics, masculinity being one. 
Reflecting on my own experiences as a man, as someone who was bullied relentlessly for being the wrong kind of boy, I kept coming up against the same key points; the messages we're sent, consciously or otherwise, during our formative years – the messages we absorb and hold onto, those which manifest into beliefs and, eventually, unhelpful and destructive patterns of behaviour. 
Toxic Masculinity: An animation from Sam Leighton-Dore's new book, How To Be A Big Strong Man. Post continues after video.
Here are five of those messages, the ones our sons don't really need to hear, the ones we need to stop teaching them if we're to raise them into happy, healthy men. 
"Boys don't cry."
Growing up, I could count on one hand the number of times I saw a male loved one cry openly. There was a distinct sense of shame attached – the idea that being vulnerable just wasn't the manly thing to do. 
The phrase 'boys don't cry' is often uttered in total and complete exasperation, while in the throes of a toddler's tantrum. I get it. But, on the most basic of levels, it's incorrect. Lying to our children is all fine and good when it comes to the serious matters of Santa Claus and the Tooth Fairy, but when discussing the fundamental truths of identity, it's perhaps best to keep things honest from the get-go.
Boys do cry. Men cry. Strong men cry. Popular boys cry. Sexy men cry. 
When boys know that their vulnerability doesn't render them weak, they won't feel such a need to bury their difficult feelings deep down. After all, sadness ignored and unexpressed only erupts as anger down the line, which isn't good for anyone.