1. Bachelor's Michael Turnbull has slammed Alex Nation for 'leaking their private messages' and oooooooh boy.
It would seem like Michael Turnbull's life post Bachelor in Paradise is proving to be a bumpy one.
First he was caught possibly staging paparazzi photos with Married at First Sight's Sarah Roza (he's since cleared this up) and then ex-Bachelor contestant Alex Nation told Woman's Day that Turnbull contacted her via Instagram to "grab a coffee" to stage paparazzi shots.
But now the 37-year-old is fighting back.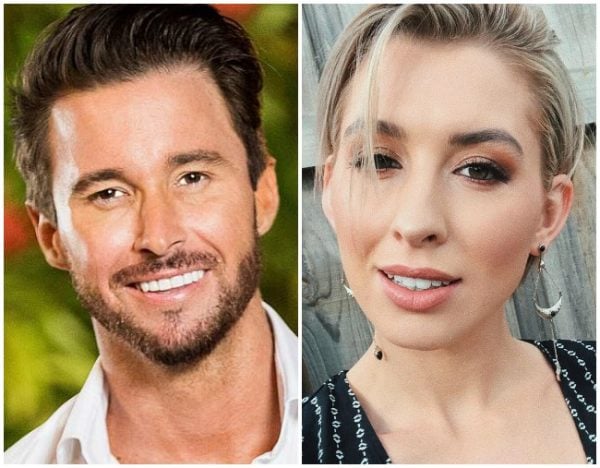 Speaking to the Daily Mail, Turnbull has completely denied Nation's allegations.
"At no stage did I mention staged pap photos," he said.
"It's disgusting Alex would send someone's private messages to the media and make false claims to the media just to make a few dollars."
Instead the real-estate agent says he reached out to Nation to ask her to participate in a photo shoot he needed "for some branding, not for media".
"I think it's very ironic she is the one who sent my screenshots to the media," he added.
"That's embarrassing for her."
2. The A-lister celebs who were "confirmed" as royal wedding guests, yet just... didn't show.

We don't know about you, but in all the hubbub over Amal, George and Oprah, we totally didn't realise there were some guests we were expecting that just never arrived.
The Spice Girls.
Where were the Spice Girls? Like weren't they meant to be performing? Yet, of Ginger, Scary, Sporty, Baby and Posh only Victoria Beckham entered St George's Chapel. So what happened?