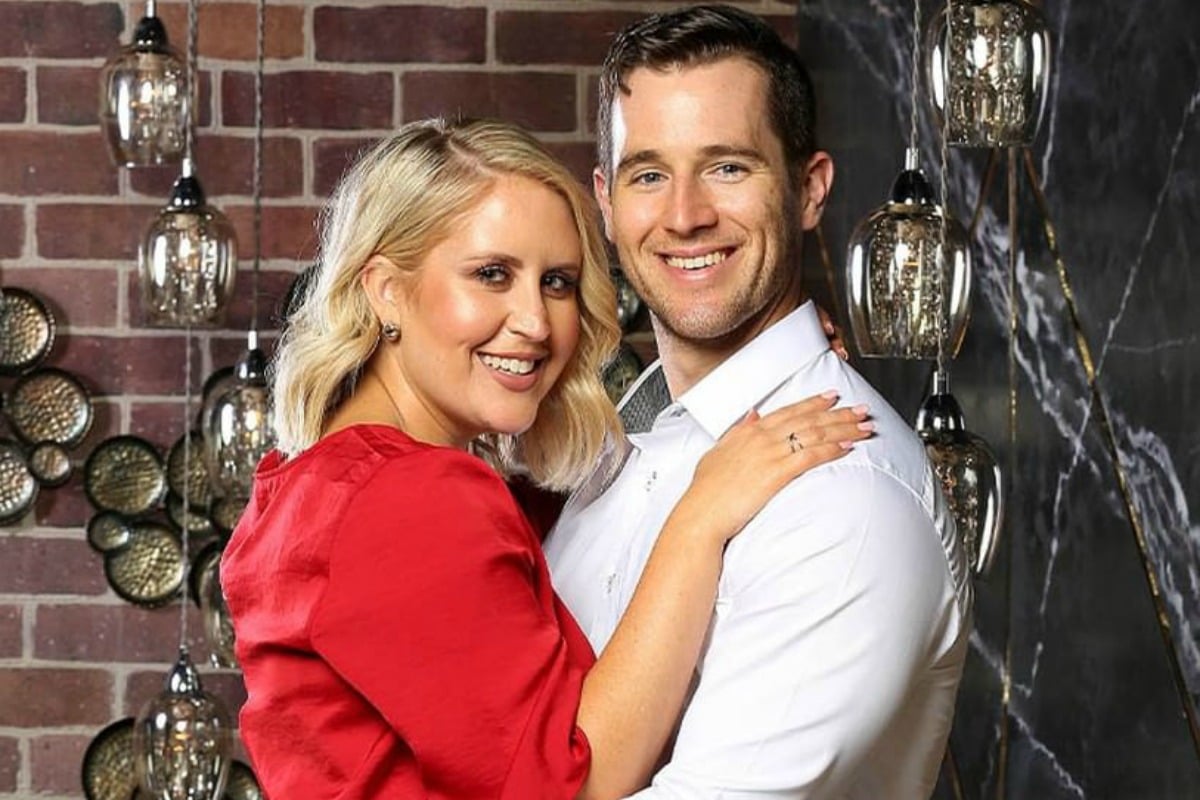 1. Inside the rumour that MAFS' Matt and Lauren are "banned" from contacting each other.

The internet was sent into a frenzy this morning following questionable reports that Matt and his MAFS wife Lauren were pregnant.
The rumours stemmed from an interview in NW Magazine, in which the Queensland based videographer and former virgin Matt supposedly said he "couldn't be more excited for this journey into fatherhood".
Of course, we were suss.
Well, now – thanks to some fairly aggressive stalking by Kyle and Jackie O this morning, there's a new rumour that they've actually split – and it's a split so volatile they've been banned from contacting each other and speaking to the press.
Hold up, what?
What a bloody rollercoaster.
"An article has just come out in New Weekly that says that Matt the virgin from Married At First Sight and his partner Lauren are having a baby," Jackie said during her O News this morning, before attempting to get to the bottom of it all.
"Channel Nine refuse to allowed Matt the virgin to do any interviews," Kyle said.
"What's wrong with just putting them on and saying 'Oh no it's not true'," Jackie questioned.
While they couldn't quite get to the bottom of the baby rumours, their executive producer Sonia Jahshan then chimed in with some very interesting tea: