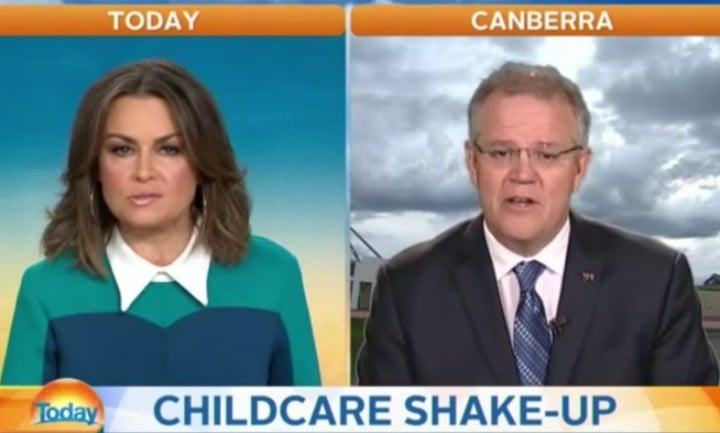 "Tell me, what do you have against stay at home mums?"
Social Services Minister Scott Morrison appeared on The Today Show this morning to discuss his recently announced families budget — and host Lisa Wilkinson didn't hold back in her interview with him.
"Tell me, what do you have against stay at home mums?," Lisa asked, referring to the government's shake-up of childcare payments and the paid parental leave scheme.
"All of these women are working just as hard, and some would argue harder than other working mums."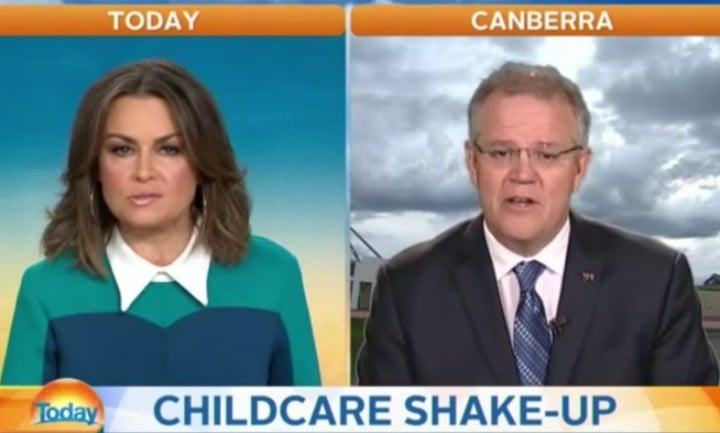 Mr Morrison hit back, pointing out that his own wife was a stay-at-home mother.
"Every single mum works hard, I think everyone acknowledges that," he said.
"The childcare subsidy is there so mums who are in paid employment go to work… It is designed to help families be in work, and get in work.
"We're doing the responsible thing here."
Related content: Government announces major changes to childcare budget.
Wilkinson went on to ask the minister if he had his sights on being the PM one day — and intriguingly, in true politicians' fashion, Mr Morrison never actually gave an answer.
"It's flattering, and it's nice, but the real job is the one I've come on the program to talk about today," he said.
"I will seek to do as much in politics as I have the opportunity to do, like any other member of Parliament. And there's no shortage of ambition in this place."
Watch the segment below:
Federal Treasurer Joe Hockey will hand down the full budget tomorrow.
What do you think of the government's childcare budget? 
You may also be interested in reading:
Happy Mother's Day: Treasurer royally screws over mums.