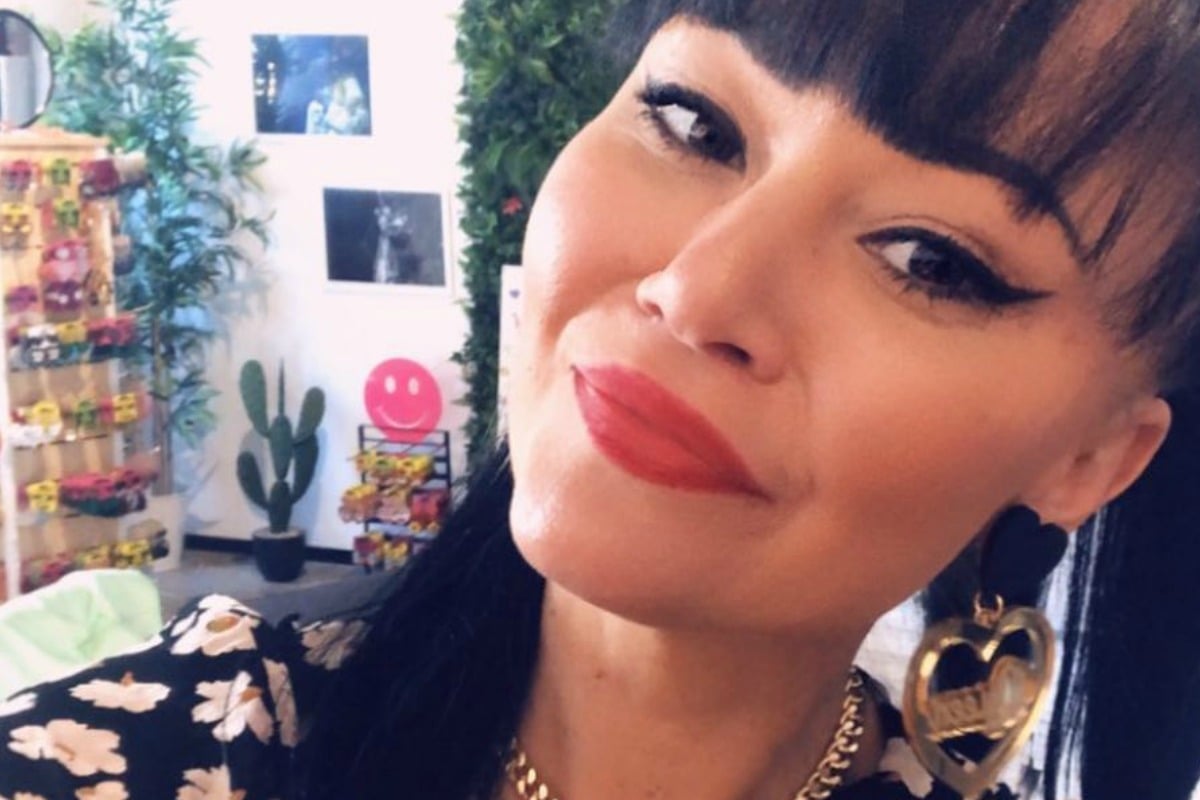 When Kristy Dickinson was in primary school, she was teased for being Aboriginal.
At her school's National Flag Day, she remembers her mum's attempts to dress her in the black, yellow and red colours of the Aboriginal flag, however her protests prevented that from happening.
"I cried and cried and cried, and said 'I don't want to go to school because the kids are going to tease me'. So, she let me stay home," Dickinson said, speaking to Marlee Silva on the Tiddas 4 Tiddas podcast.
A lot has changed since then. Dickinson is now the founder of jewellery brand, Haus of Dizzy, whose iconic and eye-catching designs have earned her a cult-following on social media. Her acetate creations merge together fashion and activism, with her designs proudly championing images of the Aboriginal flag, and socially-charged quotes like 'Stop Adani', 'Abolish the Date' and 'Girl Power', while her signature earrings allow people to personalise their designs with their name or tribe.
Listen to Marlee Silva's conversation with Kristy Dickinson on the latest episode of Tiddas 4 Tiddas:
In a way, Haus of Dizzy became Dickinson's way of taking charge and reclaiming her Wiradjuri heritage, and she in turn encourages her customers to do the same.
"I just look back and I think: if I could just shake that little girl like 'babe this is who you are, you need to embrace it,'" she says.
"I use [the flag] in my work a lot because I think back to that little girl who was so ashamed of being Aboriginal because people would tease her, but now I put those colours on and I feel stronger.
"I don't want any other kid to go through what I went through. I want them to be proud to be black."
 

View this post on Instagram