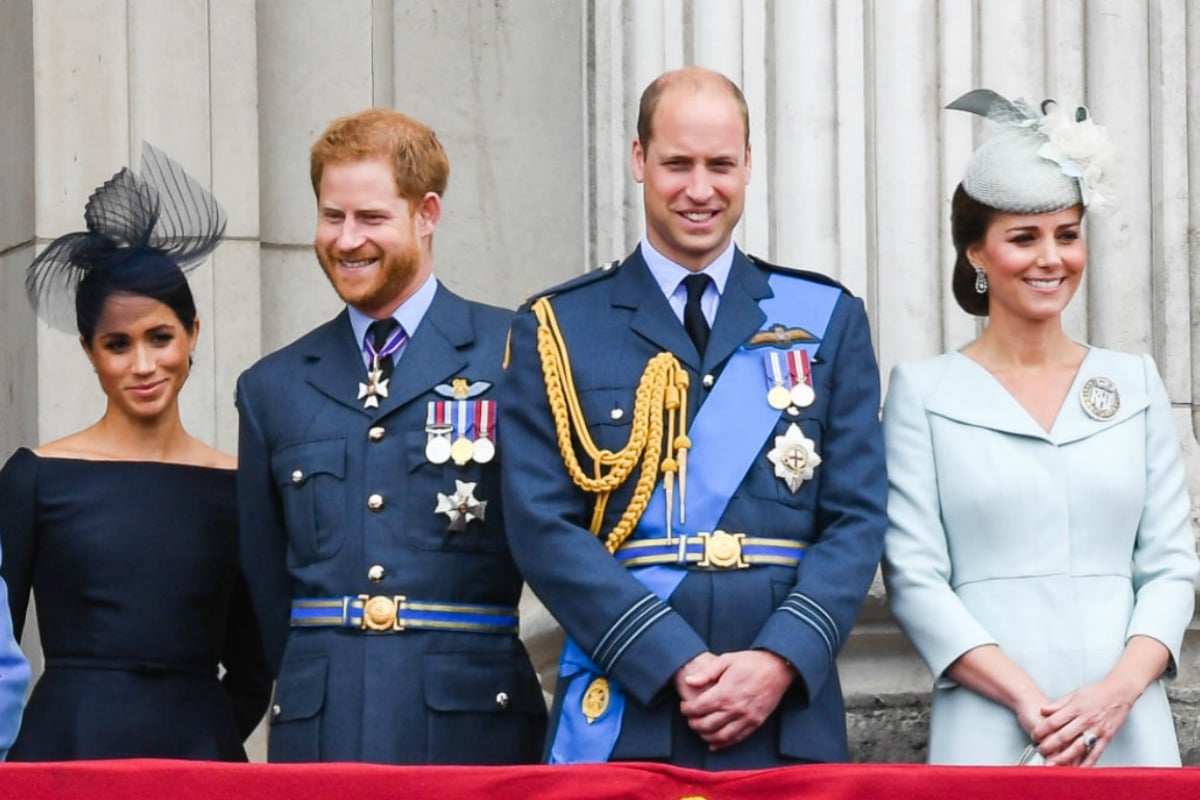 To catch up on all things royal family, make sure you check out our Royal Hub. We've got you completely covered.
For many families, the act of erecting the Christmas tree usually involves a bit of heavy lifting, a frustrating battle with tangled fairy lights, and an end product that looks like it was put together by a drunk person (mainly because your mum insists on including the dodgy ornaments you made when you were six).
Well for the royal family, putting up the Christmas tree looks very different.
For one – their tree of choice probably wouldn't fit in most people's houses. It's just, you know, 30-foot tall.
And secondly, it requires a dedicated team of staff to decorate it using cranes. (I mean, you wouldn't honestly expect precious royal hands to be used for such things as untangling fairy lights, would you?)
On Friday, the Historical Royal Palaces, a charity that helps maintain Kensington Palace, posted a video to Twitter of the Christmas tree being decorated in front of Kensington Palace, which is where Kate Middleton, Prince William, and (for now) Meghan Markle and Prince Harry live.
And, well, if we didn't think the mismatched trees of our youth looked a little… rustic, they certainly do now:
Watch the 30ft Christmas tree being installed and decorated outside #KensingtonPalace ???? This Christmas at Kensington, meet Victoria & Albert, try some festive crafts and discover how the Victorians shaped Christmas: https://t.co/O5aiuhJv7p ⭐ pic.twitter.com/ILCUR7j0Qv

— Historic Royal Palaces (@HRP_palaces) December 7, 2018