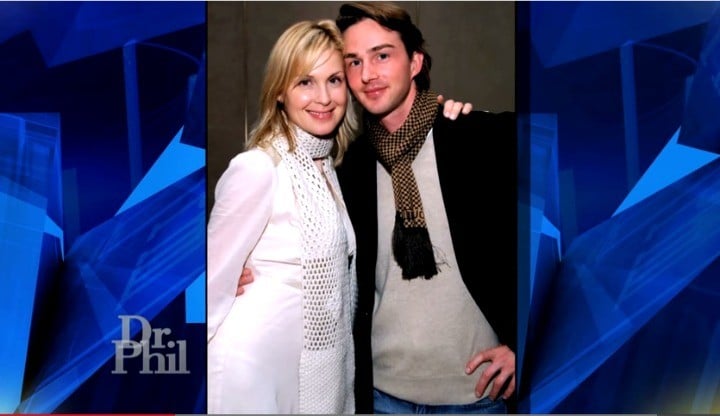 After losing an ongoing custody battle, Gossip Girl star Kelly Rutherford is refusing to deliver her children to Monaco.
By court-order, Rutherford was required to send her children, Hermes (eight) and Helena (six) to live with their father, her ex-husband Daniel Giersch, a German businessman, on Thursday. Rutherford did not comply, later announcing she had no intention of doing so.
According to People, no single state in Monaco is claiming jurisdiction over the court proceedings, which Rutherford states is the reason she will not give in.
"No state in this country is currently protecting my children. It also means that no state in this country currently requires me to send the children away. Hence, I have decided that I cannot lawfully send my children away from the United States to live in a foreign country."
Rutherford states Monaco's court system has treated her with respect, and she hopes her decision to keep her children in the United States "will end this painful litigation, and that [her] children will be allowed to live in peace in their own country."
Mamamia previously wrote…
It doesn't matter how famous you are — sometimes you just can't win.
For three years, Gossip Girl actress Kelly Rutherford has been embroiled in a custody battle for her two children.
Rutherford, 46, split from her husband Danierl Giersch, 41, in 2009.
After the couple's divorce, Giersch was deported from the United States on suspected visa fraud. Then in 2012, he won the right to have the children live with him in Monaco — a ruling Rutherford has been trying to dispute ever since.
Rutherford has been unsuccessfully fighting for the right for the appeal hearing to be held in Los Angeles, where she currently lives.
Mamamia previous reported: Kelly Rutherford's ongoing custody battle.
Overnight, People magazine reported that a judge in Monaco has upheld Giersch's custody rights — again awarding him custody of the pair's son Hermes, 8, and daughter Helena, 6.
According to court papers obtained by the magazine, the decision was made yesterday by Los Angeles Superior Court Judge Mark Juhas.
"The Court does not believe that it is obligated to relinquish jurisdiction to Monaco, only that it acknowledges that it no longer has jurisdiction over the children," Juhas reportedly wrote.