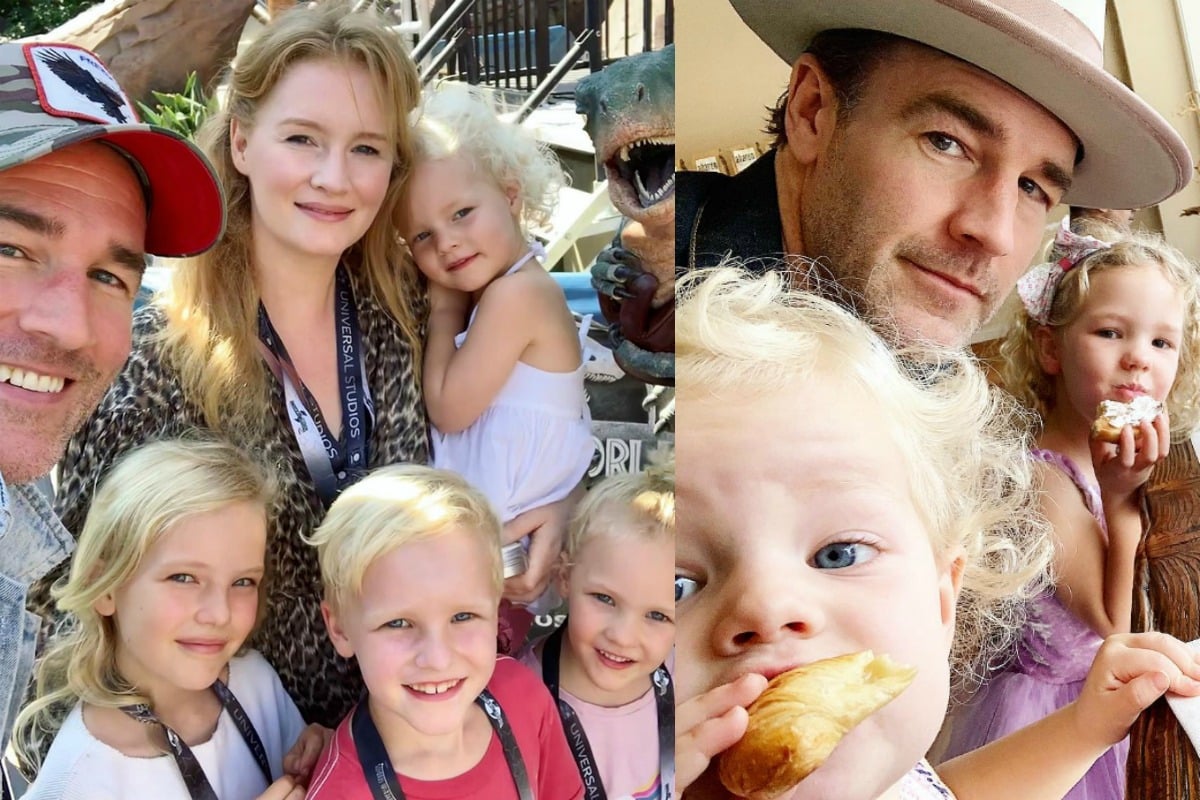 This article was originally published on October 9, 2019. It was updated on November 19, 2019.
Content warning: This post discusses miscarriage, and may be triggering to some readers.
Just one month after James Van Der Beek and his wife, Kimberly Brook, announced that they were expecting their sixth child, the couple have suffered a miscarriage.
The Dawson's Creek actor, who is currently competing on Dancing with the Stars in the US, shared the news that they were expecting their sixth child on the reality show in October after allowing cameras to film his wife's first ultrasound appointment.
On Monday night's episode, however, the 42-year-old actor shared the news that Kimberly had suffered a miscarriage over the weekend.
"My wife Kimberly and I went through every expecting parent's worst nightmare. We lost the baby," he said in a video package.
"The little soul that we had expected to welcome into family took a shortcut to whatever lies beyond," he continued.
"You never know why these things happen, that's what I've been telling my kids. All you know is that it brings you closer together, it breaks you open, it opens up your heart, it deepens your appreciation."
Van Der Beek also shared a post to Instagram, adding that they would've welcomed their new addition in April.