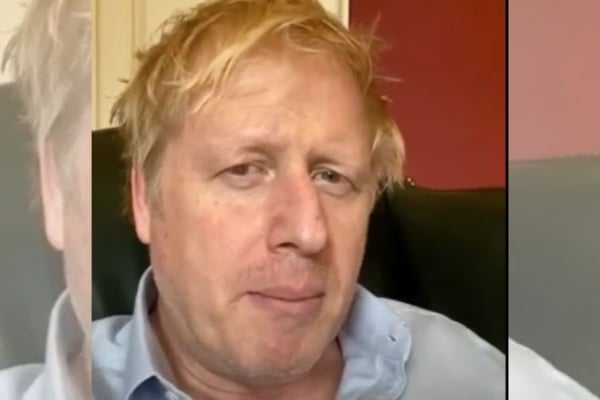 It has been 12 days now since the Prime Minister of the United Kingdom Boris Johnson tested positive to COVID-19.
In the past couple of days, he has been moved to an intensive care unit at St Thomas' Hospital in London.
But there have been conflicting reports on exactly how sick the UK PM is, especially considering that just days before he entered hospital, Johnson posted a video message with the news that he was "feeling better".
Here's what we know about the British Prime Minister's current condition.
How sick is Boris Johnson?
On Sunday evening, news broke that the Prime Minister was taken to hospital due to a persistent high temperature and cough. His condition deteriorated on Monday, it was announced, and he was rushed into an intensive care unit.
A spokesperson for the PM said he was transported to the ICU "as a precaution should he require ventilation to aid his recovery".
Boris Johnson has since spent two nights in the Intensive Care Unit with COVID-19 symptoms.
He is receiving oxygen support for COVID-19 complications, however his office has confirmed that he was not put on a ventilator.
"The Prime Minister is in a stable condition, he's comfortable and in good spirits," UK health minister Edward Argar said on Wednesday. "He has in the past had some oxygen but he's not on ventilation."
Foreign Secretary Dominic Raab, who is deputising for the PM, said on Tuesday: "I'm confident he'll pull through, because if there's one thing I know about this Prime Minister, he's a fighter. And he'll be back at the helm, leading us through this crisis in short order."