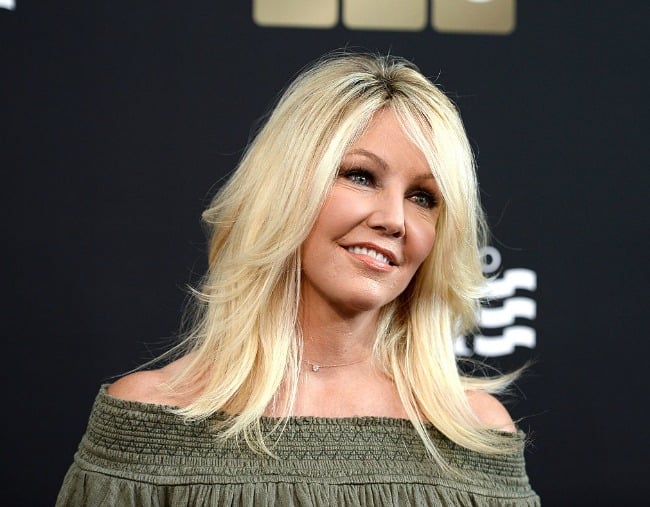 Back in the late 80s and early 90s, Heather Locklear's blinding smile and blonde hair were at the centre of Hollywood and the small screen, her all-American charm helping her to carve a career in an industry notoriously hard to crack.
With starring roles in Dynasty, Melrose Place, T. J. Hooker, Spin City, Heather Locklear's name became synonymous with Hollywood royalty, her career revered, her fame all-consuming.
Last week, Locklear pleaded no contest to multiple charges of battery on law enforcement personnel who responded to domestic disturbance calls at her home in February last year.
She faced five counts of battery on a peace officer, one count of battery on emergency personnel and two counts of resisting, obstructing or delaying a peace officer, the Ventura County District Attorney's Office said in a statement on Friday.
She was sentenced to 120 days in jail, but will only serve time behind bars if she fails to complete a 30-day stint in a residential treatment program, the statement said.
Once she has completed her month, she will be on informal probation for three years.
In February 2018, 57-year-old Locklear was arrested on suspicion of domestic violence in her California home. The victim of the alleged domestic violence was a boyfriend who had a physical injury, which made the offence a felony, Ventura County sheriff's Capt. Garo Kuredjian said, according to the Associated Press.
Authorities did not initially release the name of the boyfriend who was involved in the call, but added Locklear was "kicking and pushing" deputies. No domestic battery charges were filed against her.
In June, she was arrested again for allegedly kicking first respondents, as reported by CNN.