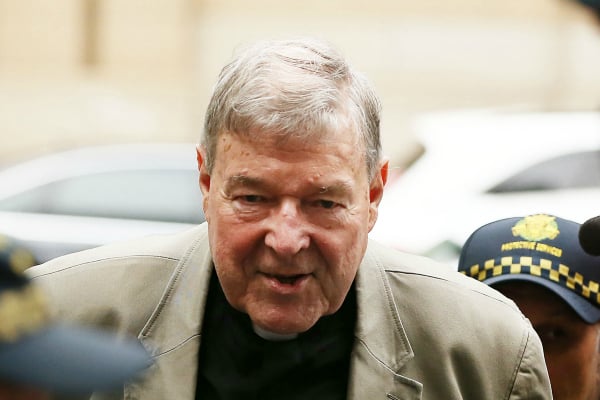 This story contains mentions of child sex abuse and may be triggering for some readers.
Cardinal George Pell will be released from prison after Australia's High Court quashed his child sexual abuse convictions. He has been acquitted of the offences and will walk free from Barwon Prison today.
The full bench of seven judges were unanimous in their decision.
The verdict was delivered at 10am on Tuesday morning, and George Pell, 78, was not in the courtroom. His legal team has informed the former financial controller of the Vatican at his jail cell.
George Pell releases public statement.
George Pell has responded to the High Court's verdict in a public statement.
"I have consistently maintained my innocence while suffering from a serious injustice," Pell began.
"This has been remedied today with the High Court's unanimous decision."
Pell added that he looks forward to reading the reasons behind the decision to allow his appeal.
BREAKING: George Pell responds to High Court decision. This is his first public statement since being jailed. #pell #auslaw @theheraldsun pic.twitter.com/uJO0nHbB0s

— Shannon Deery (@s_deery) April 7, 2020
"I hold no ill will to my accuser, I do not want my acquittal to add to the hurt and bitterness so many feel, there is certainly hurt and bitterness enough."
Pell also acknowledged the current coronavirus pandemic, stating: "I am aware of the current health crisis. I am praying for all those affected and our medical frontline personnel".
The High Court's decision.
Once Australia's most senior Catholic cleric, Pell was convicted on December 11, 2018, of five charges of child sexual abuse. This included the rape of one 13-year-old choirboy and the sexual assault of another at St Patrick's Cathedral in Melbourne in 1996. One of the choirboys died in 2014, prompting the other to bring the allegations to police.