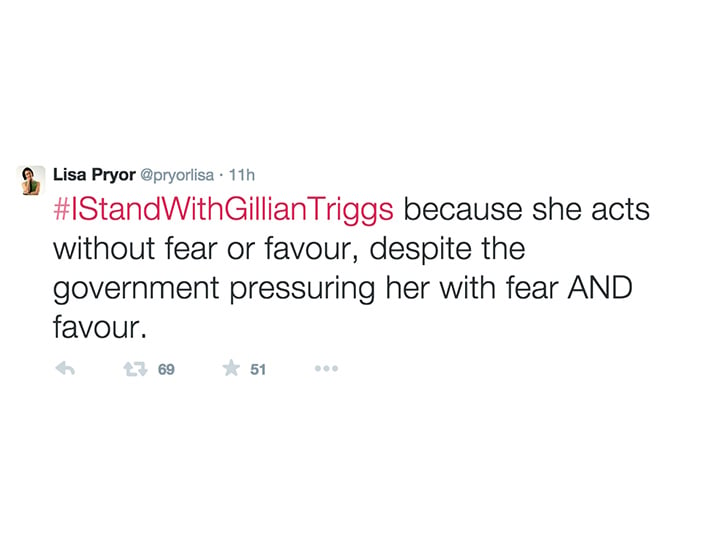 By Michelle Grattan, University of Canberra
After a day-long government assault on Human Rights Commission president Gillian Triggs, she's still in place and Labor has asked the police to investigate the conduct of Attorney-General George Brandis.
It's not exactly been a political triumph.
An embattled government has embarked on an unnecessary fight, all because it is furious about the commission's "forgotten children" report.
Its main beef is that the inquiry was started after the Coalition – which has released a large number of children – came to power, rather than under Labor, when the numbers were at a peak.
Read more: The Prime Ministerial promise to change: Can it work?
The government may indeed have a reasonable argument on timing. But the political cost of its vendetta, the full details of which emerged at a Senate estimates hearing on Tuesday, is mainly to itself.
It looks to be persecuting the woman who's stood up for the children.
It flaunts its prejudice. Liberal senator Ian Macdonald, chair of the estimates committee, said he hadn't even read the report. "I don't waste my time reading documents I am going to take no notice of," he told Sky.
And, unless Triggs suddenly crumples, the government can't win. Brandis made it clear there was no allegation of misconduct against her. Her statutory five year term runs to mid-2017.
It took backbencher Craig Laundy, speaking in the Liberal party room, to point to a better tactic. Laundy told his colleagues he'd just spent a week in his Sydney electorate of Reid, a "compassionate place", and he was getting push back. The government should be focusing on the children, not shooting the messenger, he said.
But Abbott, programmed for aggression, had Triggs squarely in his sights at question time, and evidence to the committee during Tuesday documented how Brandis had sent his emissary, armed with a modest lump of sugar, to see if Triggs could be pushed out.
At the committee hearing, the scene was surreal, with the key players on both sides of the battle sitting cheek by jowl to face the questioning senators.
Triggs recounted how in a February 3 meeting, the Attorney-General's departmental secretary Chris Moraitis informed her "he had been asked to deliver the message from the Attorney that he required my resignation. … [Moraitis] told me that no reason had been given".
Read more: Gillian Triggs recommended a wife-killer be set free. But hold your outrage, she deserves our support.
The secretary had also "said that I would be offered other work with the government" in some advisory capacity using her expertise as an international lawyer.
Triggs said she had no doubt the seeking of her resignation and the offer of a future role were "connected".